Kim Style, Security Aides Jogging Alongside Femi Gbajabiamila's Official Mercedes Car Inside The Rain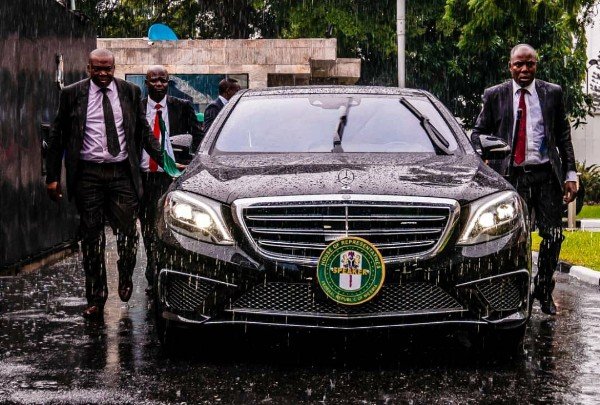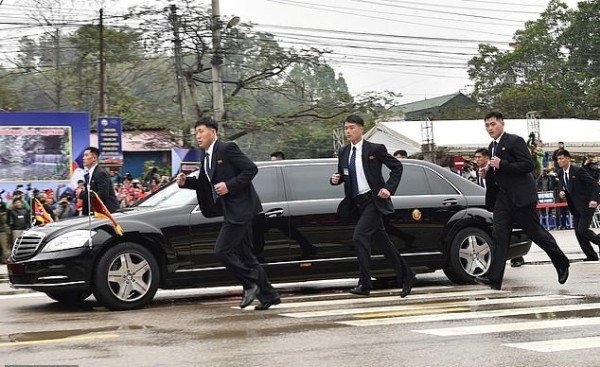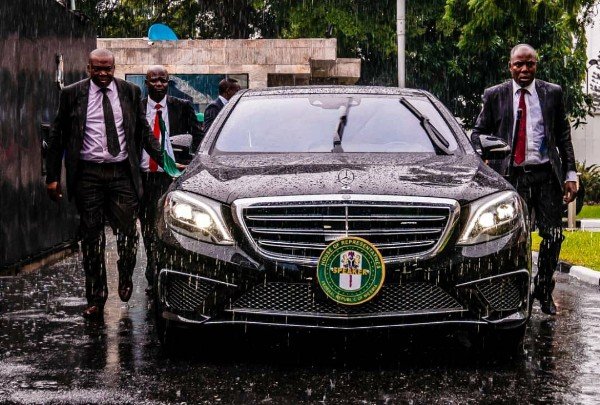 Think it's only the body guards of North Korean leader Kim Jong-un that jogs after his official Mercedes-Benz car or acts like an armoured human shield ? Then you need to see this…
During the recent visit of the new Speaker of the House of Representatives, Hon. Femi Gbajabiamila, to Lagos State, about a four security guards dressed in dark suits were spotted running alongside his black official Mercedes-Benz despite the heavy downpour.
The speaker, who is representing Surulere Constituency 1 at the Federal House of Representatives, was welcomed by fellow lawmakers from Lagos State and others, amidst jubilation by party members.
Let's Be Sincere, That's Part Of Their Job. What Do You Think?