Thousands Of North Koreans Staged A Huge Welcome For Chinese leader Xi Jinping, Rides In An Open-top Mercedes With Kim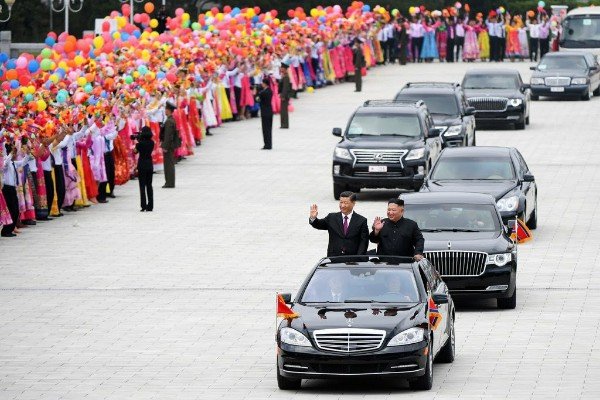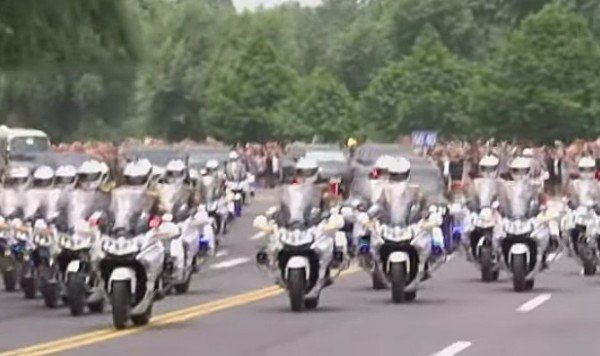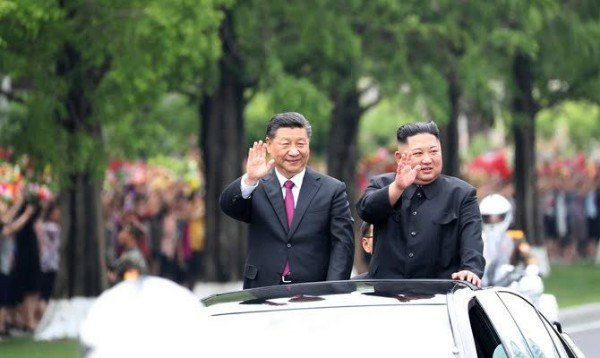 Tens of thousands of North Koreans lined the streets of Pyongyang on Thursday to welcome Chinese leader Xi Jinping after he was met at Pyongyang Sunan International Airport by North Korean leader Kim Jong-un and his wife Ri Sol-ju.
The Chinese leader – whose black Limousine was escorted by 21 motorcycles – was driven through Pyongyang's streets, as huge crowds thronged to watch him pass while chanting "man sei" or "long live".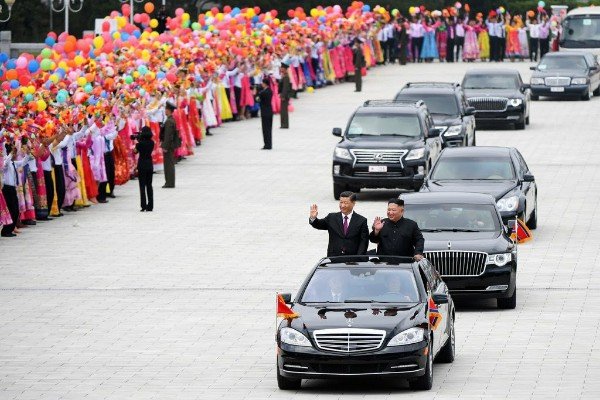 Xi Jinping and Kim later stood side by side in an open-top Mercedes-Benz, waving at cheering crowds in the North Korean capital, Pyongyang, as they drove to the guest house.
Chinese President Xi Jinping's visit — which comes days before he is set to meet with U.S. President Donald Trump at the G-20 summit — is the first by a Chinese state leader in 14 years. Experts say the move is both symbolic and significant.
Xi's two-day state visit to Pyongyang also comes as nuclear talks between the U.S. and North Korea reached a stalemate during their second summit in February this year in Hanoi.