Photos Of Lagos-Sango-Abeokuta Expressway That People Have Been Talking About (PHOTOS)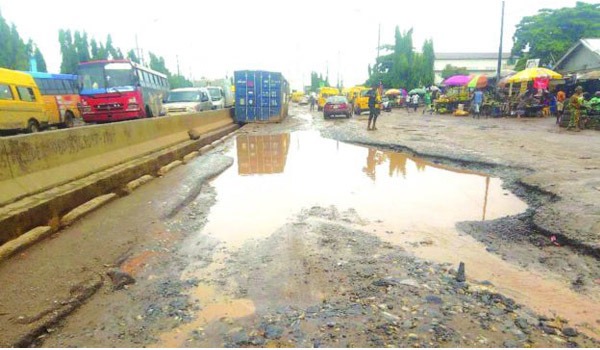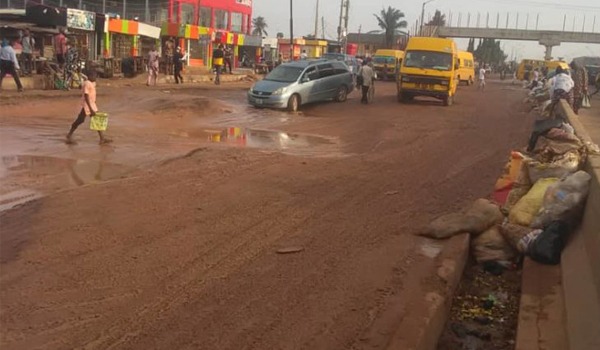 Lagos-Sango-Abeokuta expressway, for too long, has been a nightmare to motorists and residents of its Lagos axis.
Not only is the usual traffic on the road frustrating, but the road is also equally an eyesore. This leaves commuters on that road lamenting daily due to lack of clear alternative routes.
Every day, motorists and commuters struggle to maintain stability on a road proliferated with mud and yawning ditches.
Most part of the Lagos-end of the Lagos-sango-Abeokuta expressway is filled with countless huge potholes. One can barely enjoy a bit of comfort commuting on that road.
As cars and buses compete for available space, articulated vehicles and trucks compound the traffic gloom. They do this by either breaking down, falling or moving at a snail pace.
Motorists, pedestrians, and other road users plying the Expressway are worried by the protracted delay in completing work on the road.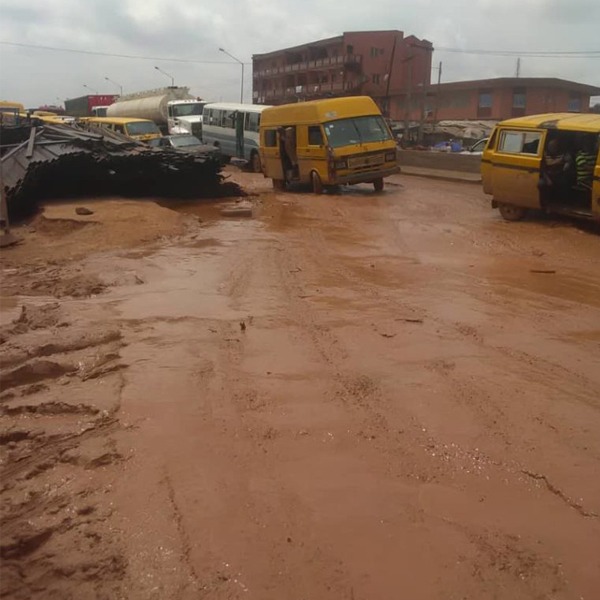 The project to reconstruct the expressway started in 1999. However, it has suffered several setbacks since the first contract was awarded to Julius Berger Plc, in 2000. Later in 2009, the contract for the rehabilitation of the Ota-Abeokuta section was awarded to the same contractor in 2009. Lagos-sango-Abeokuta expressway
All through the last 19 years, the project has been abandoned severally, no thanks to failure by the government to release funds. Within this period, the contractor kept vacating and returning to site usually after the little gains had been eroded due to abandonment.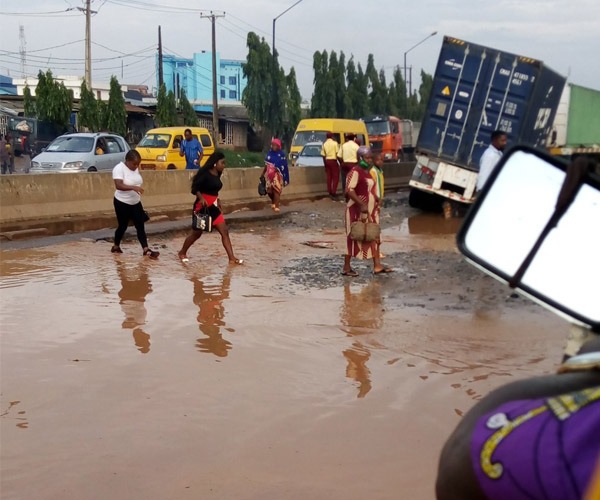 on May 14, 2018, The reconstruction of the expressway was flagged off by Babatunde Fashola ( SAN) Minister of Power, Works and Housing
The Lagos – Abeokuta Expressway is an 81-kilometre-long (50 mi) expressway connecting Abeokuta, the capital of Ogun State, and Ikeja, the capital of Lagos, Nigeria's largest city.
The Lagos – Abeokuta expressway is Nigeria busiest highway, linking people living in metropolitan and greater Lagos, as well as people from outside the state.