Lagos State Commences Mechanized Sweeping Of Roads At Night (Photos)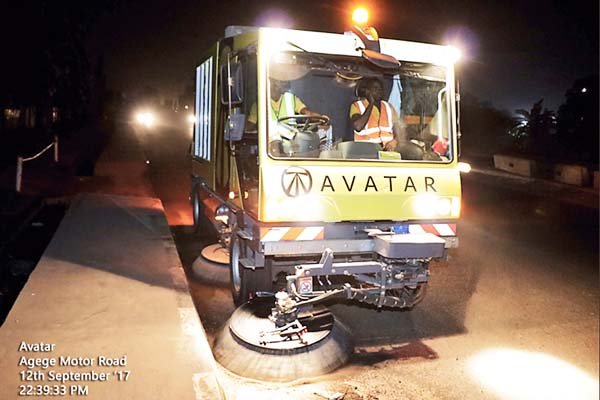 In a bid to mitigate traffic congestion in the state, Lagos has commenced night time sweeping of roads with the use of Mechanized equipment.
The sweeping machines were spotted on Apapa-Oshodi Expressway and Agege Motor Road at night.
Keep Lagos Clean and see more photos below.
See Related Post See The World-Class Eko Atlantic Road Network In Lagos (Photos)