Lamborghini Huracan Successor On Display For The First Time And Its A PHEV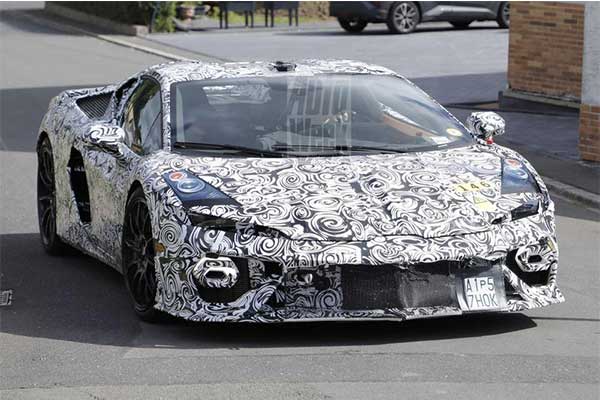 With Aventador's successor Revuelto, Lamborghini has ushered in a new era for itself, the era of hybrid drive. In addition to the Revuelto, not only the Lamborghini Urus is going for the partly electric powertrain, but the successor to the Lamborghini Huracán also has to believe it. The last fuel-only Lamborghini, a Huracán, of all places, has already been sold.
Is all this change difficult to process? Then consider yourself lucky with the appearance of the Huracán successor. Despite the thick layer of camouflage, it is already clearly visible that it will simply be another Lamborghini pur sang in that respect. The basic shape is very similar to that of the Huracán. Don't let the Gallardo-esque headlights fool you, they're fake. The actual headlights are a lot lower, are much smaller, and give the Huracán successor, just like the Huracán, a pretty aggressive look.
At the rear, the little brother of the Lamborghini Revuelto distances itself a bit more from the Huracán. There we expect light units that are strongly reminiscent of those of the Revuelto. Now things are still packaged as if there are Reventon-like taillights, but you can bet that much more minimalist lamps are hidden underneath. As with the Revuelto, the exhaust tips appear to be between the taillights. So quite high. As a result, there is even more room lower on the bottom for a decent diffuser.
It remains to be seen how exactly the powertrain of the Huracán successor is constructed. Reportedly, the arrival of electric power is not even the most shocking news, because the beating heart would now be a biturbo V8 instead of the declining atmospheric 5.2 V10. That is something to swallow for lovers of the wonderfully howling ten-cylinder. We will probably know more early next year.