Lamborghini Has Unveiled The 1,001 Hp Revuelto Supercar That Replaces The Aventador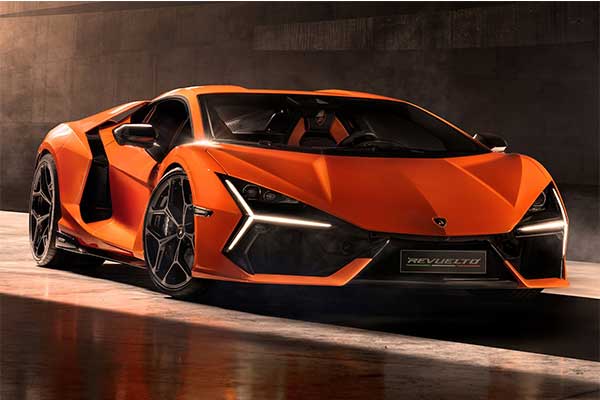 It was only a matter of time before Lamborghini embraced hybrid technology and what a better time it is as the Italian automaker has unveiled the Revuelto which is a direct replacement for the outgoing Aventador.
Low, wide, and head-turning, the Revuelto is instantly recognizable as a Lamborghini. And yet, it's a new breed of bull: its headlights are tucked under the hood (rather than mounted flush with the front-end panels) and underlined by Y-shaped LED daytime running lights, while its back end is dominated by a pair of high-mounted exhaust outlets and a massive carbon fiber diffuser. One of the coolest design details is the decklid: made out of carbon fiber to save weight, it's shaped like a U to give onlookers an unobstructed view of the new V12 engine.
There's much to discuss, most of which has already been previewed in Lamborghini's teasers for the powertrain, chassis, and interior. To refresh your memory, the heart of this flagship is a new 6.5-liter V12, supplemented by three electric motors to produce a combined 1,001 hp (1,000.7 to be specific). Power reaches all four wheels through a new eight-speed dual-clutch gearbox, and an all-electric mode for this plug-in hybrid is available (one of thirteen different configurations when you count drive, battery, and regen settings). The Revuelto utilizes a new monocoque chassis that Lamborghini says is the first to have a fully carbon-fiber front structure.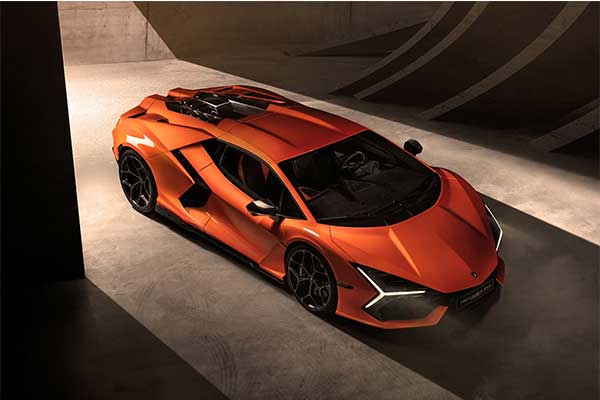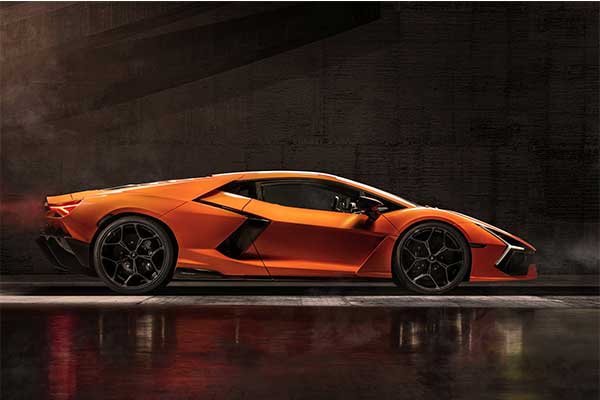 Performance-wise, 62 mph arrives in 2.5 seconds, and 124 mph takes less than 7 seconds. Flat out, the latest Lambo will exceed 217 mph. And if you want to roll quietly through town, you can select an all-electric mode for approximately six miles, provided the battery has a full charge.
Lamborghini says that the limited space of the Aventador's tight-fitting cabin was one of the biggest complaints from buyers, especially American ones. The Revuelto is bigger, with more headroom and elbow space, with its cockpit also gaining several stowage areas (the Aventador lacked any) plus a pair of Porsche-style cupholders that deploy from in front of the passenger position.
The Revuelto's cabin also gets three digital display screens. The driver has a 12.3-inch instrument pack, and a portrait-orientated 8.4-inch touchscreen suspended beneath the "alien's head" air vents in the center of the dashboard that serves as the primary user interface. There is also a new 9.1-inch letterbox display in front of the passenger, which can be configured to display different sets of scary numbers when the car is driven hard.
With the arrival of the Revuelto, Lamborghini's transition to a fully electrified brand is about to accelerate. By the end of 2024, every Lamborghini will be electrified.