Land Rover Hunts For Best Teen Tech Wizards To Develop Its Future Driverless Cars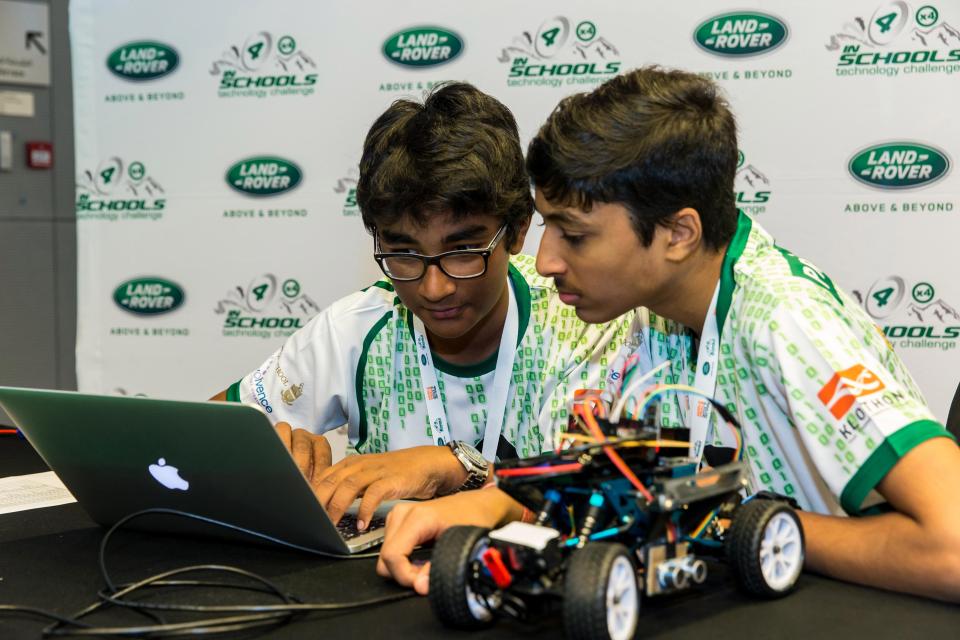 Land Rover ran the coding World Cup at the Yas Marina F1 track in Abu Dhabi where hundreds of tech wizards from around the world were put to the test to create a remote control car to take on an off-road obstacle course.
The teenagers and future software engineers were tasked with designing, building and coding a remote-control miniature Land Rover Discovery that could tackle an off-road course in the quickest time.
Their aim is to recruit the next generation of talent and finest minds to develop their future electric, connected and driverless cars.
The winning team came from Portugal and will get a special mentoring programme from Jaguar Land Rover experts with the very best potentially offered jobs in the future. Malaysian and Australian teams occupied the 2nd and 3rd position.
The Land Rover 4×4 in Schools competition (new coding challenge) is a great way to introduce young people to future roles in software systems,cyber systems, app development and graphics performance.
Kudos to Land Rover…
Truly,the Youths/children of today are the Leaders of Tomorrow