List Of FRSC Special Marshal Lagos State Coordinators From 1991 Till Date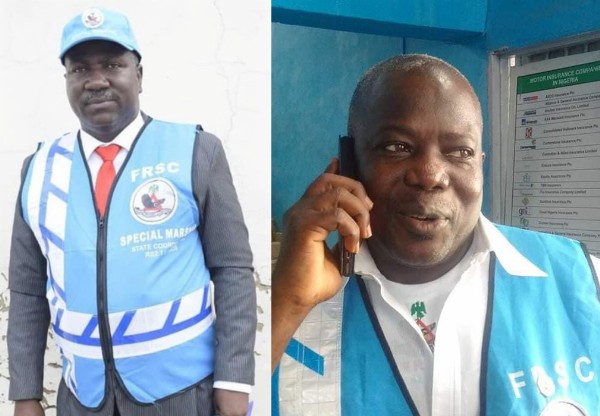 Below is the list of Federal Roads Safety Corps. (FRSC) Special Marshal Lagos State Coordinators from 1991 till date.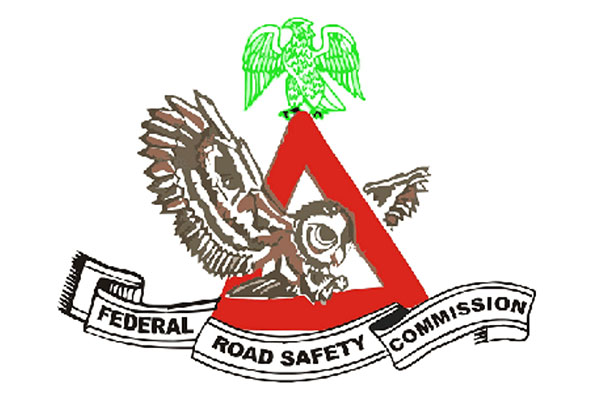 The Special Marshals are the volunteer arm of the Federal Road Safety Corps. (FRSC) that are empowered to carry out patrol and other activities to ensure good road usage on our highways.
The works of these men and women of means, with proven integrity in society, is to influence their immediate environment (work place/community) in favor of the course of road safety.
Just like their Regular counterparts, they can arrest and book traffic offenders as well as prosecute them when necessary.
Created by the same FRSC statute Sec. 10 (1)… "the Corps", this volunteer arm consist of a number of uniform and non-uniform members as may be determined, from time to time, by the Commission.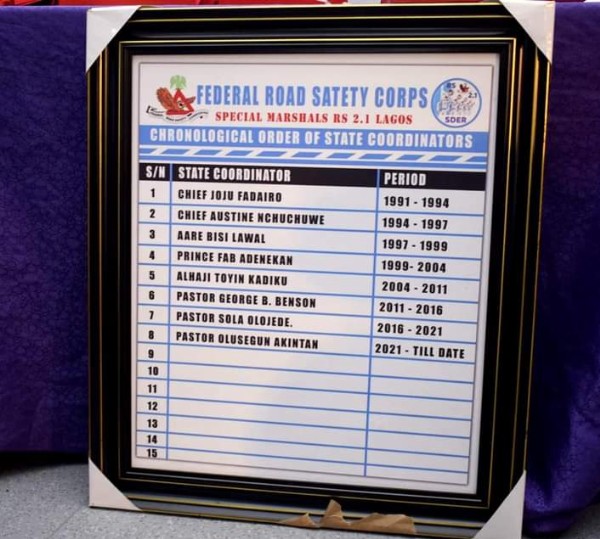 Below is the list of FRSC Special Marshal Lagos State Coordinators from 1991 till date :
FRSC State Coordinator
Chief Joju Fadairo
1991 – 1994
---
Chief Austin Nchuchuwe
1994 – 1997
---
Aare Bisi Lawal
1997 – 1999
---
Prince Fab Adenekan
1999 – 2004
---
Alhaji Toyin Kadiku
2004 – 2011
---
Pastor George B. Benson
2011 – 2016
---
Pastor Sola Olojede
2016 – 2021
---
Pastor Olusegun Akintan
2021 – Till Date
---