London Rolls Out The Most Advanced Electric Cab That Comes With Wifi And A Panoramic Sunroof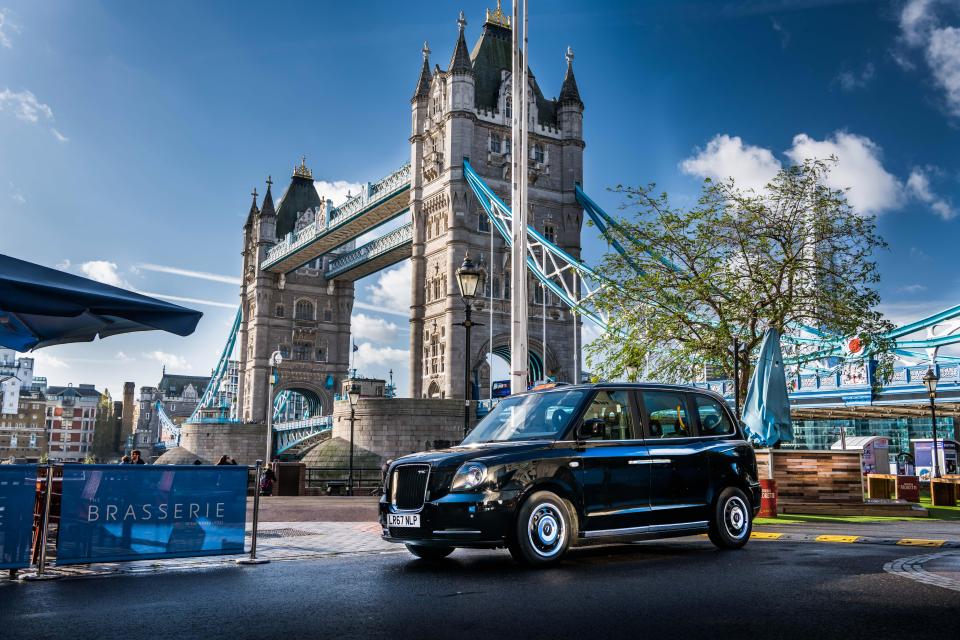 The world's cleanest and most-advanced taxi has taken to the streets of London today, for the first time, to carry fare-paying passengers.
As many as 9,000 are being rolled out across the capital in the next two years, which is around half the current black cab fleet.
Combining an advanced battery electric powertrain with a small backup petrol generator,the new £55,000 TX model allows for a range of up to 400 miles including 80 miles pure electric range.
The new taxi comes with six passenger seats, power sockets for laptops, USB ports, on-board wifi, contactless card machines and a panoramic roof.
The new model also features a cabin filtering system to remove gases and particles from the air entering the taxi.
And a sensor will close off the intake if there's too much smog outside to protect passengers and drivers from the pollution.The manufacturer, London EV Company (LEVC), claims drivers will be able to save £100 a week in fuel bills.
The new black cab is set to replace the fleets of smoke-belching fossil-fuel taxis that the capital has endured for over 20 years.So from January 2018, all new London taxis sold have to be zero emissions capable, as part of the mayor's push to improve air quality in the capital.
What do you make of london's new electric cabs?
Let us know below!