Lucid Begins Road Testing Its Electric Gravity SUV Before Its Launch Next Year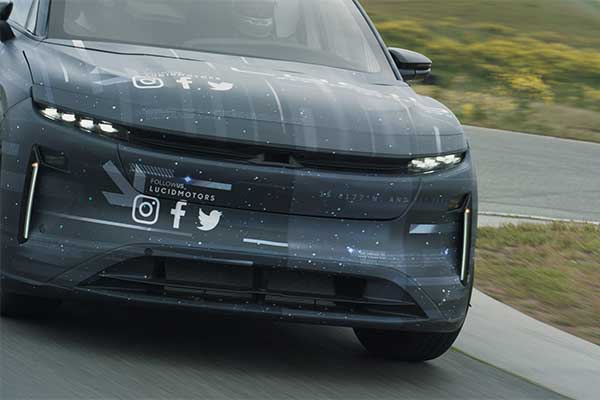 Lucid has gone quiet about progress on its second EV – the electric 7-seat SUV Gravity. Thankfully that silence didn't mean bad news, but rather plenty of top-secret engineering work, and the company announced that Gravity began its road testing program in the US. This is the final stage of the development before the vehicle goes official next year.
The Gravity is a large SUV with three rows of seats and the company claims there's enough room inside for seven adults and their luggage. Apparently, the driving dynamics are akin to a sports car and Lucid is adamant that Gravity will have the greatest driving range of any electric SUV on the market.
That may be a big claim but we need to remember that Lucid has the technology and expertise to back its claim. The Air Dream Edition Range came with an EPA rating of 837 km or 520 miles. The Gravity will likely be larger than the BMW iX xDrive50. It means that for Lucid's claim to come true, Gravity will have to have a greater range than 611 km or 380 miles. Unless we look at the smaller Fisker Ocean with its record-breaking 708 km WLTP rating – this will change though, once Fisker gets an EPA rating.
Lucid is struggling with sales recently, the production numbers of the Air are still low, and yet the company is dealing with an unsold inventory. Gravity is seen as a possible rescue vehicle with the SUV being the most popular segment in the US. Lucid had to let go of yet another batch of its employees recently in an attempt to trim its costs.