Tesla's Yoke Steering Wheel Is Now A $250 Option On Model X And S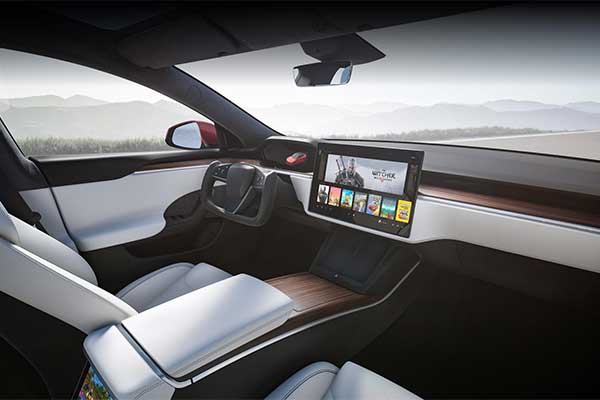 Tesla's controversial steering yoke, originally standard equipment on the Model S and Model X starting in 2021, is now a $250 option according to Tesla's online configurator. The update comes just a few months after Tesla caved and offered a round steering wheel as an option to replace the yoke in January, before making the steering wheel standard and moving the yoke to the options list in March
The steering yoke was controversial from the start, with questions surrounding whether it was even legal. From there, critics and fans quibbled over its safety as well as how well it worked in real-world driving. Of course, the most ironic part of all the yoke hoopla is comments made by Tesla CEO Elon Musk back in July 2021. When directly asked on Twitter whether there was any chance a normal steering wheel would be offered again as an option, Musk tweeted back, "No".
Since Tesla introduced its steering yoke, other automakers have also taken up the idea, but with somewhat different approaches. BMW applied for a yoke steering wheel patent in 2022. The design, which incorporated fold-away grips, frees up more space, the automaker said in a patent application. BMW hasn't discussed plans to use this design in a production car, however.
Lexus has actually taken that leap, adding a yoke to its RZ 450e electric crossover. Lexus' version was designed for use with a variable-ratio steer-by-wire system, which worked quite well in a prototype drive.