Luckiest Person In The World: Detached 22.5 Inch Trailer Tyre Crashed In To A Peugeot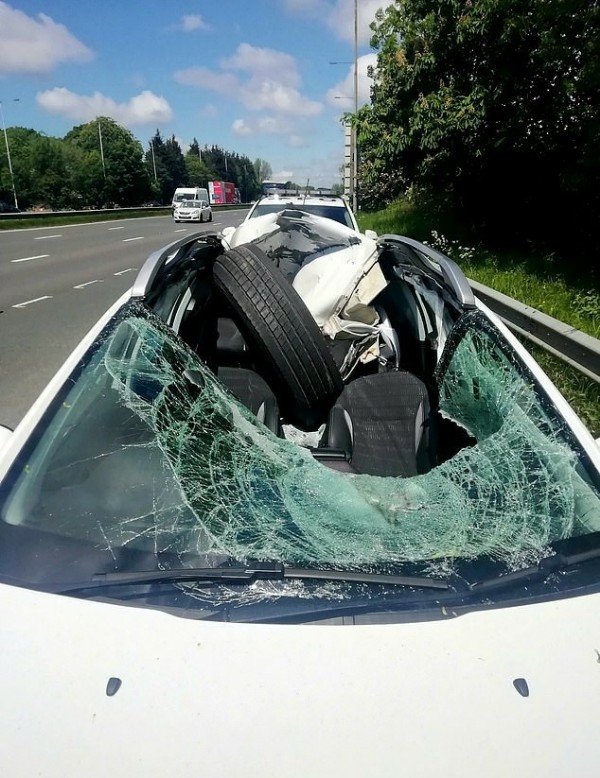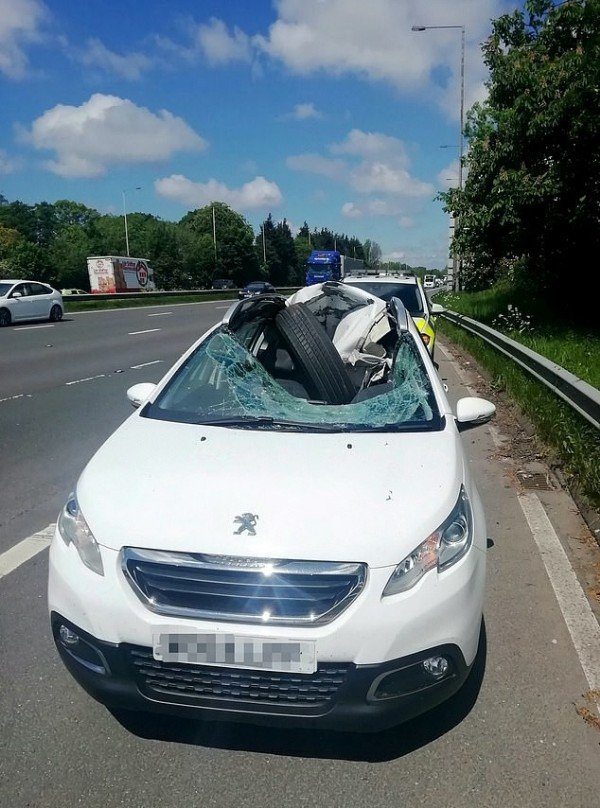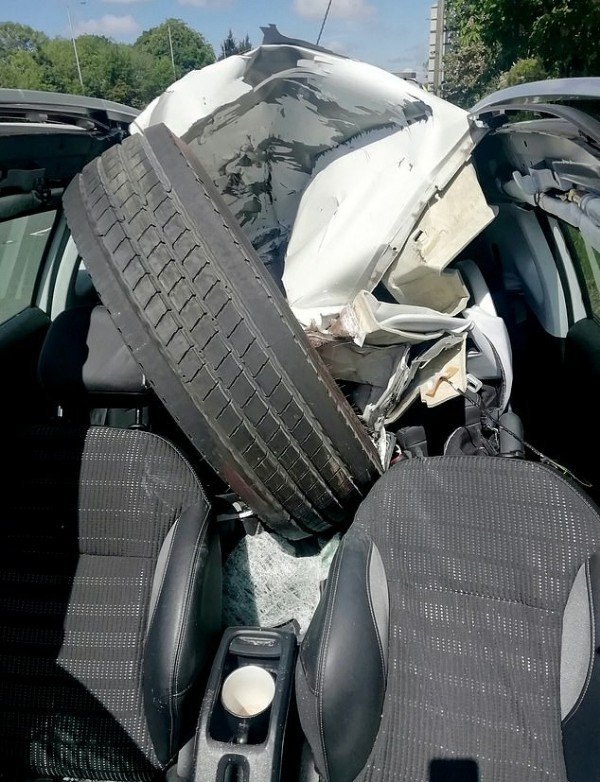 A Peugeot driver has been called 'the luckiest person in the world' after a 22.5-inch Heavy Goods Vehicle (HGV) tyre smashed in his white car near Leyland, Lancashire.
The tyre landed in between the driver and passenger seats , crushing the drivers son's car seat as well as shattering the windscreen and caving the roof.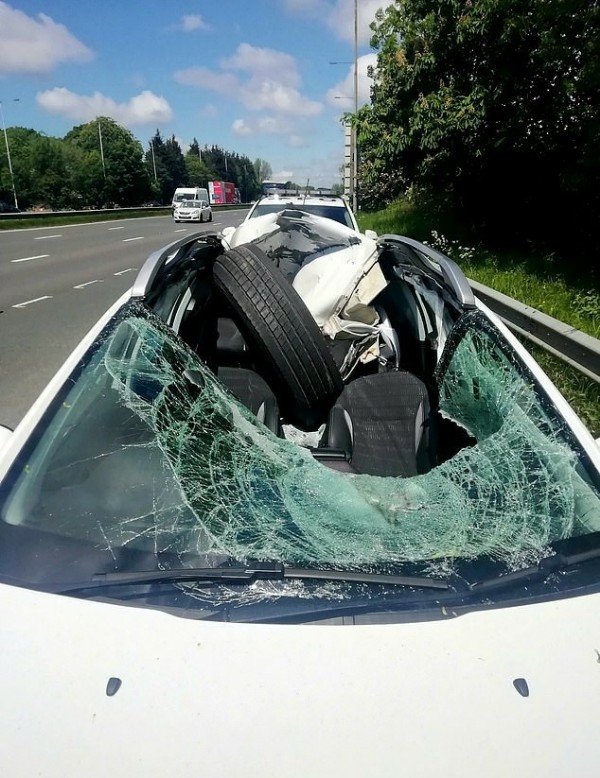 Lancashire Road Police tweeted:
"The driver of this car is the luckiest person in the world right now. This tyre detached from an HGV on the M6 at jct28, crossed the central barrier & struck an oncoming vehicle.
"How they got it to the shoulder and got out is beyond us. Thankfully minor injuries.
"The driver's young son wanted to come out with Dad. Thankfully he was unable to take him, but it doesn't bear thinking about what would have happened had his son been in this car seat"