Reactions Trail Man Who Showcases New Keke Napep He Bought For Himself (PHOTOS)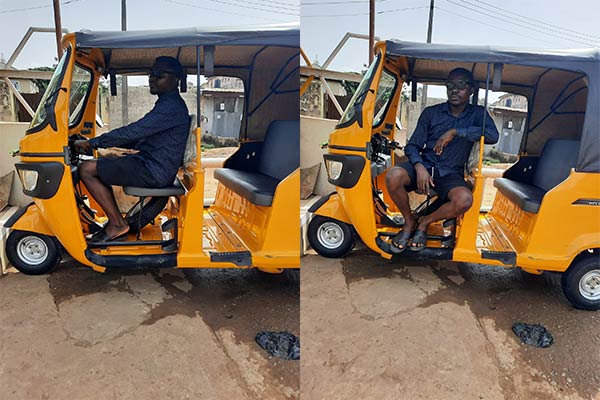 Reactions trails man who showcases new tricycle popularly known as Keke Napep that he bought for himself.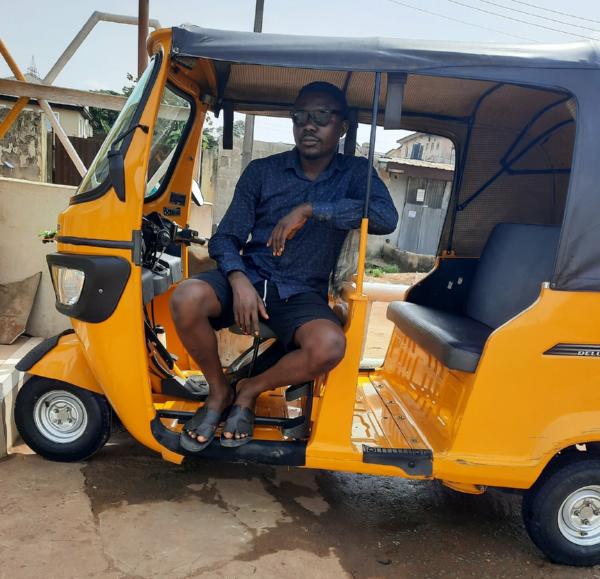 A young Nigerian man, with the Twitter handle @TailorMushroom has celebrated himself by showing off his newly acquired tricycle, popularly known as Keke Napep.
Taking to the bird app on Saturday, March 27, the man captioned photos of himself posing inside his new tricycle (keke) with : "New whip alert".
Reacting to the tweet, a user said he can make more from the business than a bank manager if he has more of the tricycles on the road.
Elsewhere, many people joined in his celebration, as they said that the "small win" is indeed a mark that he has done well for himself.
As at the time of writing this report, the post has over 10,000 likes with more than 1,400 retweets.
Some of the reactions below:
"Is this a better investment. I invested 1.3million into a laundry business and I tell you I regret it big time. Maybe I should have done keke instead."
@Mr_Jibzz said: "Congrats Champ. Massive W for a transporter. More of it. Imagine 5 of this out there and you eating bigger than a bank manager".
@Seniorfather2 said: "Bro very proud of you, may it be a great source of joy to u and ur family. Amen."
@austineris3 said: "Calabar cross Rivers state it's 900k to a million naira."
@robert52040251 said: "Congratulations my brother. God bless your hustle