NADDC, SIMBA Collaborate To Train Engineers On How To Repair And Do Maintenance Of Tricycles and Motorcycles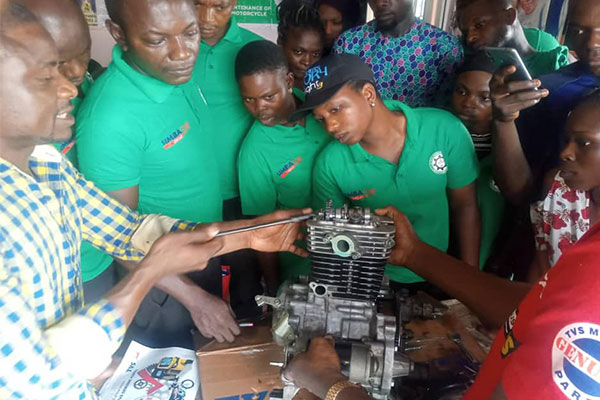 NADDC and SIMBA Group collaborate to train engineers on how to repair and do maintenance of tricycles (keke) and motorcycles (okada).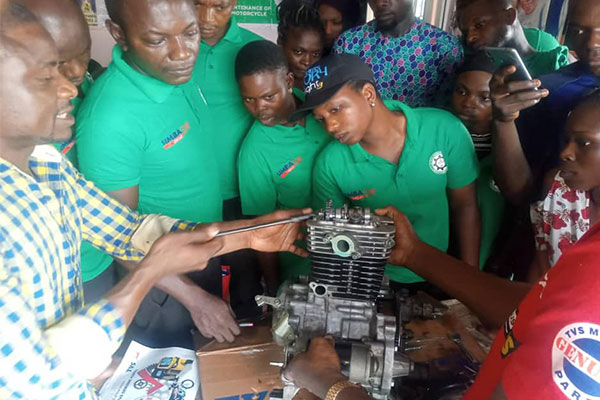 National Automotive Design and Development Council (NADDC) in collaboration with SIMBA GROUP has launched "Mechatronics Empowerment Training" program on repairs and maintenance of tricycles and motorcycles.
The training, currently going on in Abia and Edo States, is focused on teaching the engineers other easier and sophisticated ways of repairing tricycles and motorcycles.
This was announced by the council on its social media handles via picture and a caption, "Happening now: The NADDC/SIMBA GROUP Collaborative Mechatronics Empowerment Training Program on Repairs and Maintenance of Tricycles and Motorcycles in Abia and Edo state."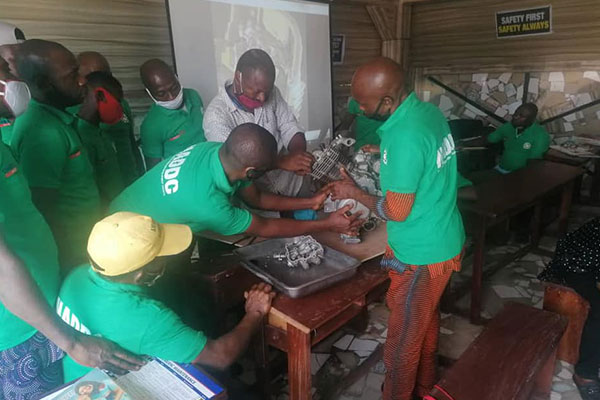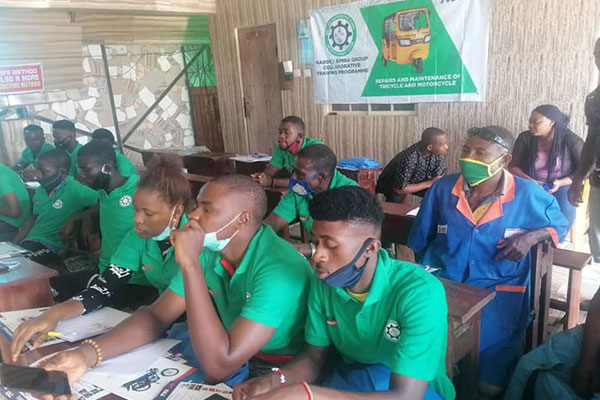 Meanwhile, the development has attracted mixed reactions from Nigerians. While some applauded the initiative calling it brilliant, others condemned and tagged it as irrelevant.
One social media user, Muhammad Ibrahim, expressed his pleasure toward the development. "This is great empowerment/employment opportunities in the auto industry", he said.
However, a concerned Nigerian, David Adeshina Kasali, questioned the relevance of the training. He asked "of what use is the training in terms of employments? when State Governors are banning Tricycle and Motorcycles in their state?.
Recall that recently the council conceived an Automotive Service Hub in its quest to achieve sustainable development of the automotive industry in Nigeria. Hence, this would be possible through the promotion of automotive engineering and skills acquisition and development.
The main objective of the intervention is to ensure prompt and efficient repair of vehicles, while ensuring the safety of both the mechanics and the environment.
It promised to be a one-stop-shop for training, vehicle repairs and maintenance and other ancillary services.
The Automotive Service Hub will make available state-of-the-art equipment and tools in line with global standards.
This is to ensure that the services rendered at these specialized centres meet the demands of modern generation vehicles.