See What Travellers Will Enjoy When Lagos-Ibadan Railway Line Begins Operation In Jan 2021 (PHOTOS/VIDEO)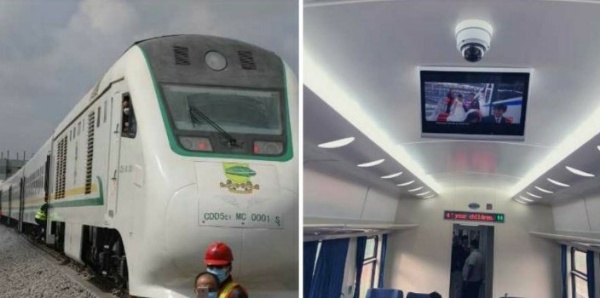 The FG has revealed that travellers will pay between N3,000 to N6,000 as fare when the Lagos-Ibadan railway standard gauge begins operation by January 2021.
In addition to boasting luxury interiors and features, including outlets to charge phones and reclining seats, the trains, with a top speed of about 150km/hour, will be able to cover the journey in about two hours.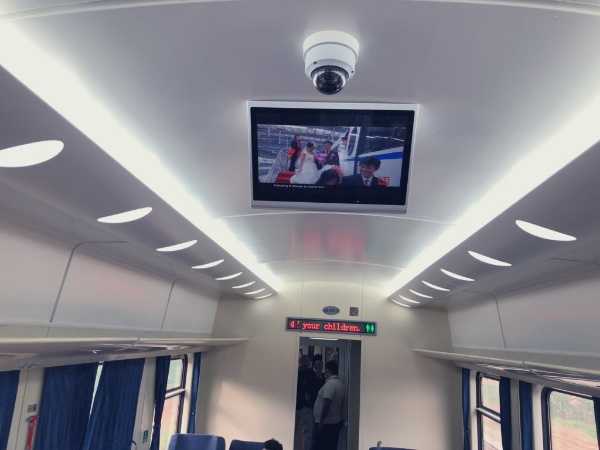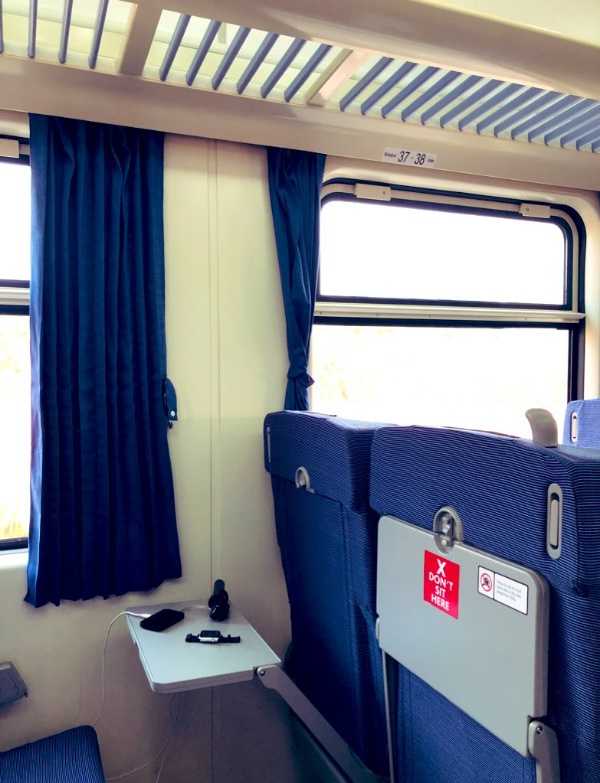 A recent trip undertaken by some journalists and revealed by a twitter user, Omasoro Alie Ovie, in a video posted it on his page, shows the speed at which the train would move.
Video
He captioned the video with :
"The journey from Lagos to Oyo on the Lagos-Ibadan Railway. People can live in affordable dwellings in Ibadan and work in Lagos."
However, replying Ovie at the comment section, a twitter user, Souljah, condemned the expensive ticket price.
"LOL….anybody who can afford to buy the to and fro ticket daily for a month on the current price can afford to pay for a very comfortable house in Lagos. Except if the tickets drop down to 1k after Covid"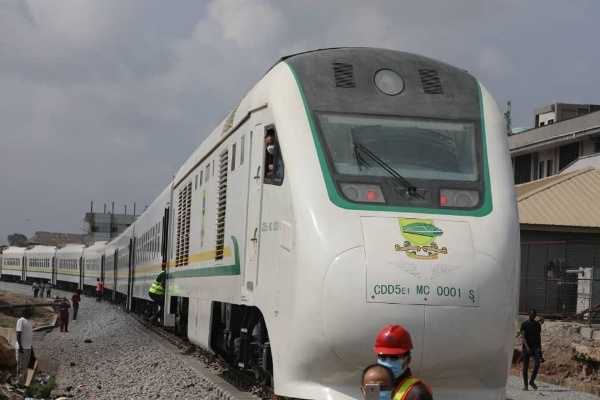 Reports had it earlier this week that Nigeria began conducting trial operations for the Lagos-Ibadan railway ahead of a January launch.
The experimental operations were conducted with passengers on board. The train covered the 156km journey between Ibadan and Lagos in 2 hours and 40 minutes.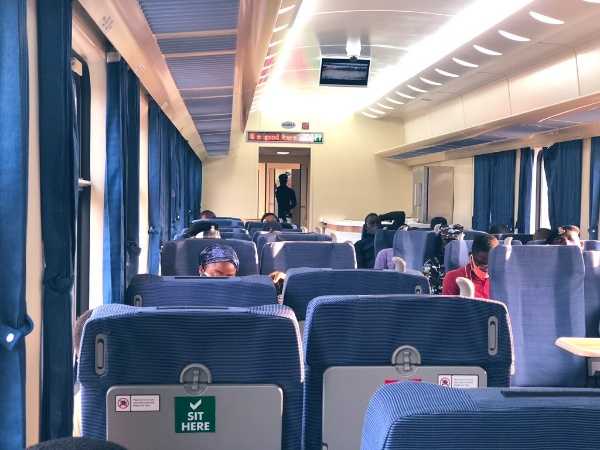 The Lagos-Ibadan line is a double-track standard gauge rail, the first of its kind in West Africa.
It runs from Nigeria's economic hub and most populous city to Ibadan, capital of Oyo state.
China financed the project with $1.5bn with Abuja providing counterpart funding.
After official inauguration, travel time will be two hours. This is according to a statement by China Civil Engineering Construction Corporation (CCEC), the project's contractors.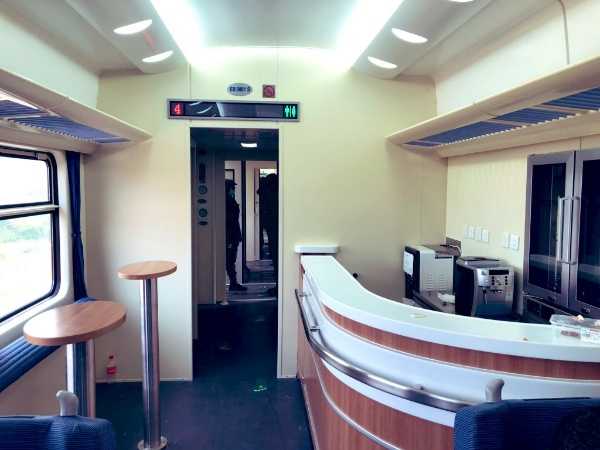 According to FG, passengers will pay between N3,000 ($8) and N6,000 ($16) for tickets .
A Nigeria Railways Corporation official said the train departs Ibadan for Lagos at 8am daily. Meanwhile, it would be having a return trip scheduled at 4pm.
The Lagos-Ibadan expressway is notorious for heavy trucks and traffic gridlocks that can stretch for several kilometres.
The Lagos-Ibadan railway line is the first part of a new 2,733km Lagos-Kano standard gauge line. The total cost of the project valued at $11.117bn.
Also See: Buy and sell cars faster on Carmart NG