Inside Lagos-Ibadan Trains That Boasts Of TVs, Restaurant, Chargers, Sleepers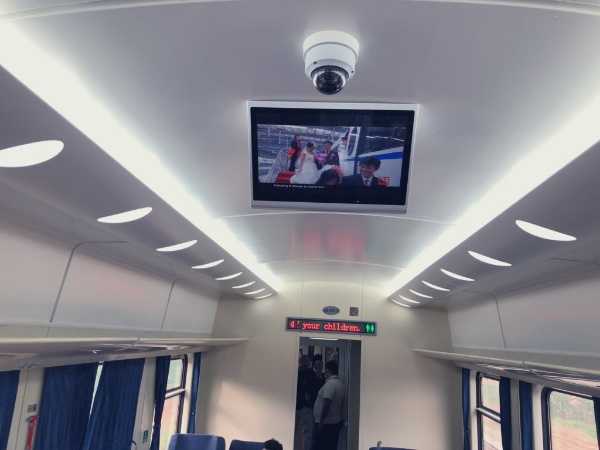 See inside the new Lagos-Ibadan rail trains that boasts of TVs, restaurant, chargers, sleepers and toilets.
These trains has a top speed of 150km/hour. They will ferry passengers along the 156km modern rail line.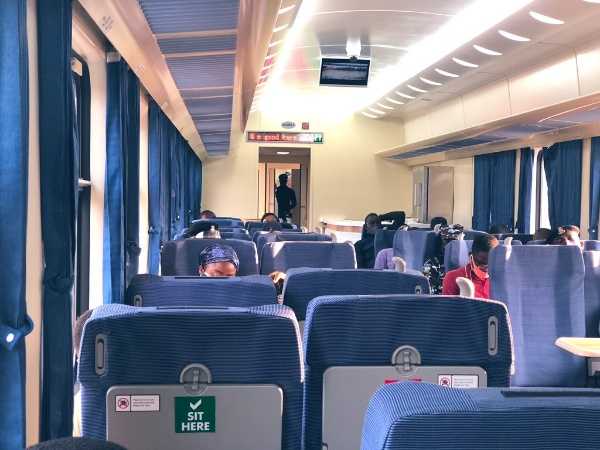 The Nigerian Railway Corporation (NRC) will start operations on the Lagos-Ibadan Standard Guage Rail line from the middle of September with 16 trips daily.
This was disclosed by Managing Director of NRC, Fidet Okhiria, disclosed this on Saturday in Ibadan during an inspection tour of the project by the Ministers of Transportation, Rotimi Amaechi, and Information and Culture, Lai Mohammed.
According to him, the corporation will not wait for all the stations to be ready before commencing operations so that Nigerians can start enjoying the dividends of the tracks and coaches that have arrived.
"We will start by the middle of September from Yaba to Ibadan while the other construction finishing will continue.
"We already have 24 coaches and a set of DMUs (Diesel Multiple Units) made of eight coaches.
"With that, we intend to have 16 trips a day,"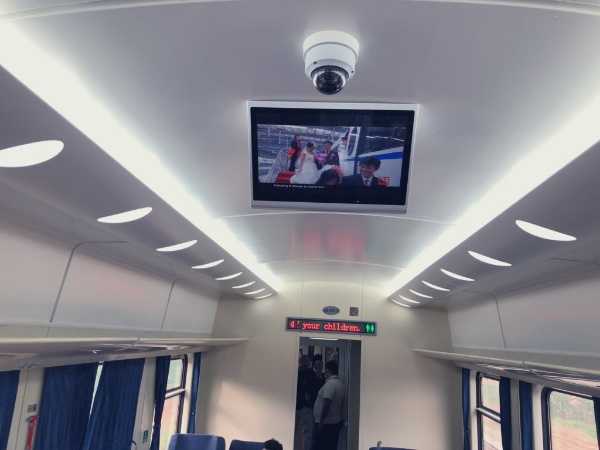 A trip undertaken by some journalists revealed some of the high-quality facilities inside the new train coach.
The new air-conditioned executive coaches has a sitting arrangement that is modelled after business-class section of an airplane.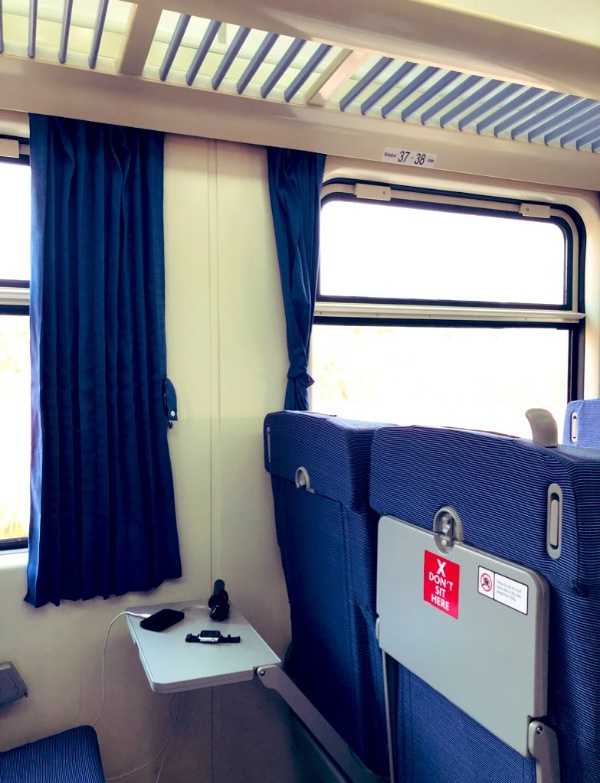 Inside, the seats are arranged in two rows, each with unattached table and power outlets to charge phones or to power electric devices. Passengers can also recline without making any form of adjustment to their seats.
Each coach is also furnished with security cameras to monitor the activities of people within and outside the train.
Entertainment features includes several TVs and music players. There is a restaurant that takes care of the passengers meals and drinks as well as clean toilets with washing-hand basin.
According to reports, there are sleeper section with individual sleeping compartments. In these areas, there is an exquisite arrangement where passengers can relax while cruising.
The windows are also tinted and covered with blinds to protect passengers eyes from UV rays.
According to reports, standing won't be allowed in the coach. It will be suicidal for anyone to stand on this fast train that has a top speed of about 150km/hour.
What Do You Think About These Lagos-Ibadan Trains?