Owners Of McLaren Multi-Million Car To Get Mind-Blowing Sculpture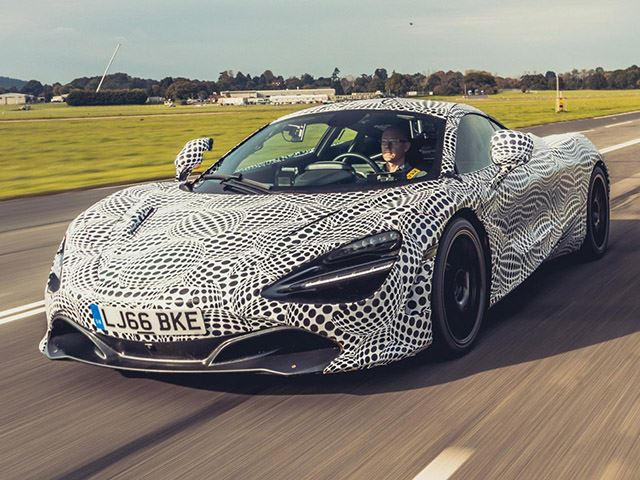 Are you a fan of F1 Car maker McLaren?
It is time to put your money where your taste is.
British carmaker McLaren has promised every buyer of its new upcoming million-dollar hyper-car a sculpture.
It is not just an ordinary sculpture, but one that all the money in the world can't purchase because it is exclusive to the future 106 owners of McLaren's upcoming supercar.
The sculpture gives us a glimpse of the ongoing project currently known as the BP23, which weighs 7.9 pounds (3.6 kilograms) and measures 15.7 x 8 x 3.1 inches (400 x 205 x 80 millimeters).
The McLaren BP23 Speed Form Sculpture 106 examples are built using the latest five-axis CNC revolutionary technology, but the final assembly is made by hand for perfect craftsmanship.
As a result, it took McLaren a whopping 100 hours to build each sculpture, out of which 30 hours is dedicated to extreme hand polishing by experts.
Thus, at the end, each sculpture was thoroughly verified by a craftsman to make sure they achieve the highest possible quality.
We told you earlier about the super-speed of this Hyper-GT car
Other than that, the British carmaker is unwilling to reveal any other details but confirmed the BP23 will be the fastest McLaren production to date with a new amazing top speed of 243 miles per hour (391 kilometers per hour) and also the most aerodynamic car ever from the top auto brand.
The supercar, also a successor to the P1, will sport a hybrid power.
All build slots have been sold and sales to customers will begin in 2019.
It is understood that the hot special car will be more extraordinary and powerful than the P1, which is a combined mechanical strength of 902 horsepower (648kW) and can accelerate from rest to 62 mph (100 kph) in just 2.8 seconds.
Unlike most McLaren Cars, the BP23 will feature a regular name much like the Senna track car.
Another distinctive feature is that the BP23 will be less of a track car and more of a grand tourer, as it will provide some level of luxury and comfort.
Get ready for 2019!