Mercedes-Benz Achieves Remarkable Landmark, Records Best-Selling Month Of All Time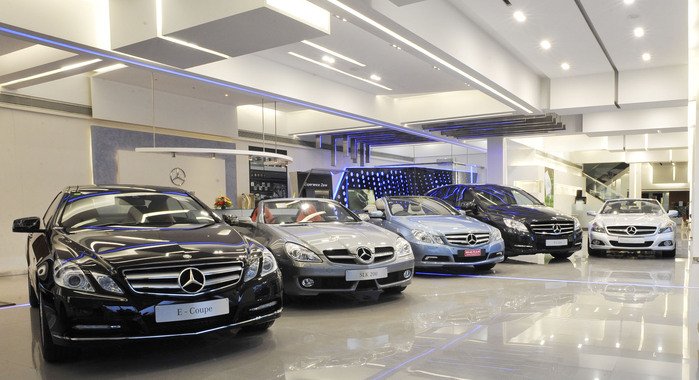 "Success is the result of perfection, hard work, learning from failure, loyalty, and persistence."–Colin Powell
Success is when perfection becomes a norm. A watch statement German carmaker Mercedes-Benz has followed obediently which has made them innovative leaders in the automobile industry.
Mercedes-Benz sold 237,307 units in March, exceeding its sales record from the prior year month by 3.9%.
The luxury and F1 auto-maker recorded its strongest ever sales in the month of March.
The past three months were the most successful quarter of all time as they hit a milestone with a total of 594,304 customers taking delivery of their car with the three-pointed star (+6.0%).
Mercedes-Benz topped the premium car chart recording the highest registrations in March in countries including Great Britain, Germany, France, Italy, Russia, Switzerland, Sweden, Portugal, Japan, South Korea, Australia, Canada and Brazil.
Huge sales margins were recorded in Europe last month alone like never before with a total of 109,252 units. And 238,131 units were sold in the first quarter (+2.1%).
Germany was responsible for the bulk of the sales in Europe with an increased success rate of 5.2%.
New records were also set for first-quarter unit sales in France, Spain, Belgium, Switzerland, Sweden, Poland and Portugal.
Huge Sales In Asia
Another stunning and remarkable feat was achieved in the Asia Pacific. The demand for cars with the star soared with a new high of 88,976 units in March (+13.1%).
The country which recorded the biggest sales worldwide was China. A new record of 169,932 cars delivered from January to March (+17.2%).
New sales record were also confirmed in South Korea, India and Malaysia. More vehicles were also sold in Thailand as well in this year's first-quarter than the previous.
As a result, Mercedes-Benz in partnership with Daimler and its local partner Thonburi Automotive Assembly Plant (TAAP) will together invest more than 45.3 billion naira to satisfy growing demands in the Asian region.
Their GLC SUV model was the best-selling model in the first quarter of this year compared to last. Unit sales were 33.4% higher from last year's record.
Other units with strong numbers in sales include the Mercedes-Maybach S-Class Saloon and the Cabriolet.
Also See: Buy and sell cars faster on Carmart NG