Meet 85-Year-Old South African Grandma Who Paint Body And Interior Cars For A Living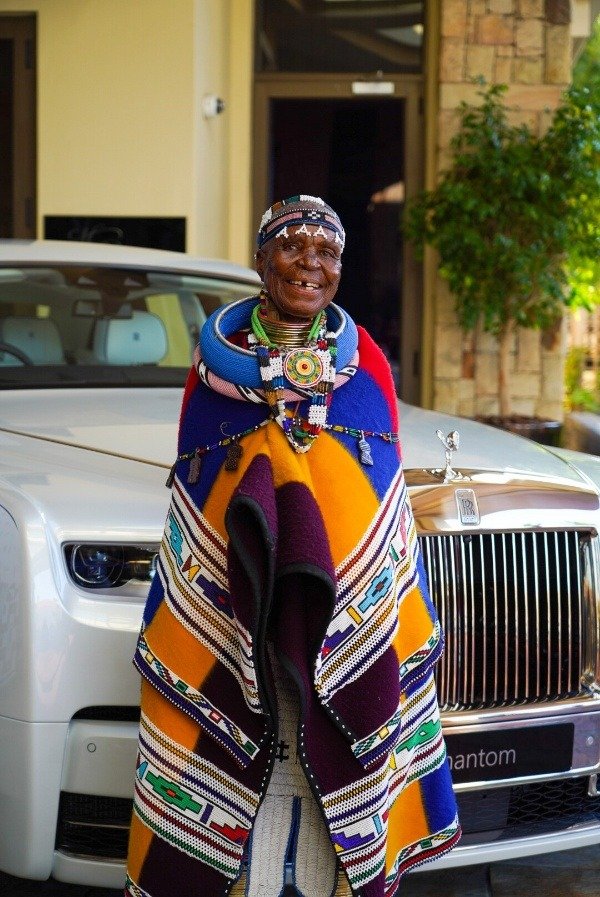 South African artist Esther Mahlangu has marveled the world with her creativity after being spotted painting the body of a car.
Esther Mahlangu has also worked with BMW and Rolls-Royce in the past to help paint interiors of their vehicles.
Last year, one-off Rolls-Royce Phantom that features her distinctive Ndebele-inspired artwork was revealed.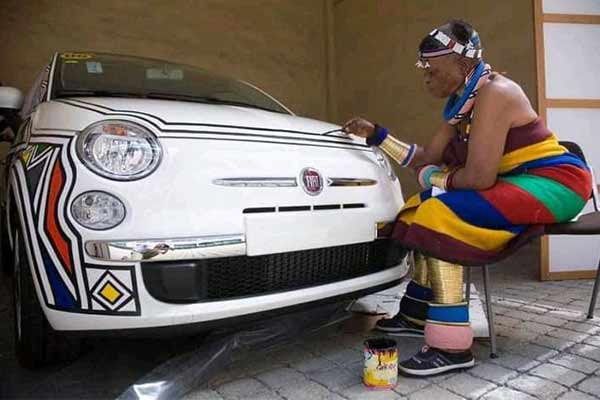 World-famous South African artist, Dr Esther Mahlangu, has marveled the world with her creativity after a Twitter user @AfricaStoryLive shared a photo of the grandma doing what she knows how to do best — painting the body and interiors of cars.
While sharing the picture of 84-year old Esther during a painting section, @AfricaStoryLive, said :
"Esther Mahlangu, 81 year old South African artist, who decorates cars in an exotic and exceptional way. Quite amazing from an octogenarian."
The post has generated several commendations, with many users praising the famous artist. Below are some of users reactions:
@sleckitty said: "South Africans know colour."
@a_chukukere said: "Beautiful, interesting, Awesome idea."
@EducNurture said: "Exotic"!? Are you for real? For the record, decorating anything in an exceptional way is quite amazing from anyone."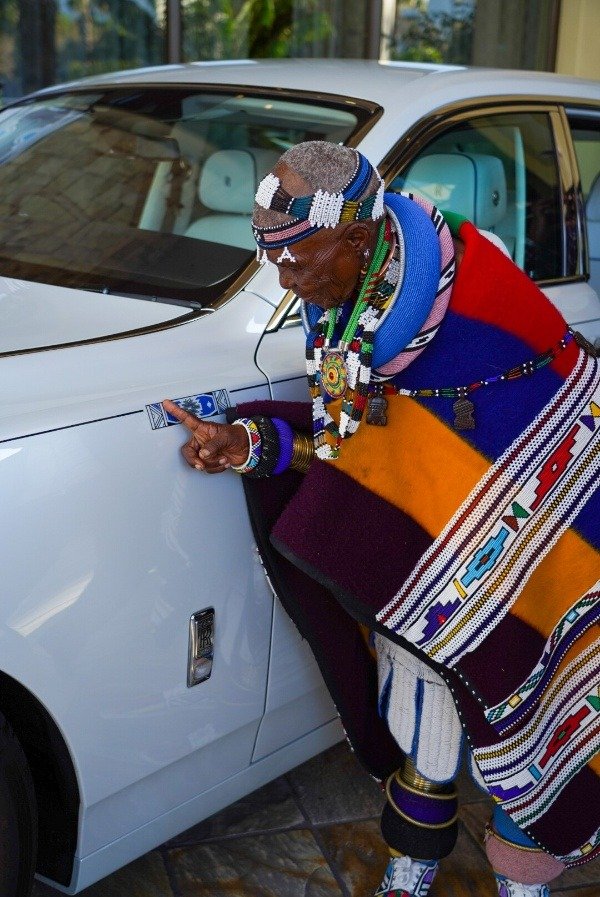 @achile_idris said: "Amazing artwork from my grand ma."
@nanayawbo said: "This is so cool."
@IgboRoyaltea said: "Love this!"
@hypee3 said: "A qween i stan."
Esther Mahlangu's Designe Inside BMW And Rolls-Royce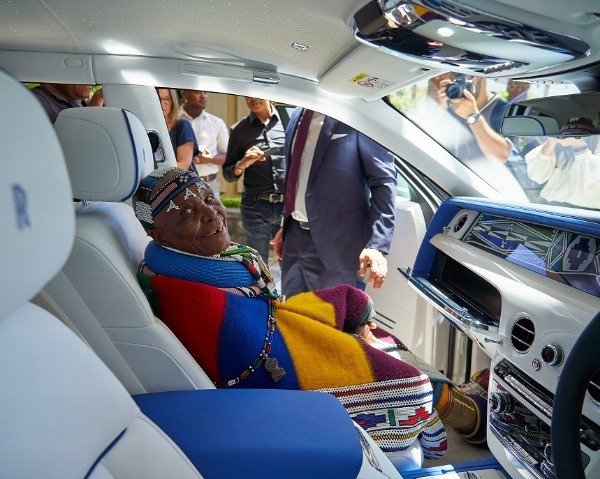 What many people don't know is that Dr Esther Mahlangu has worked with BMW and Rolls-Royce in helping to paint the interiors of one-off cars.
Mahlangu, who designed the unique interior trims for 7-Series five years ago, returned back again to BMW last year after being called to work with Rolls-Royce and their top-of-the range Phantom 8.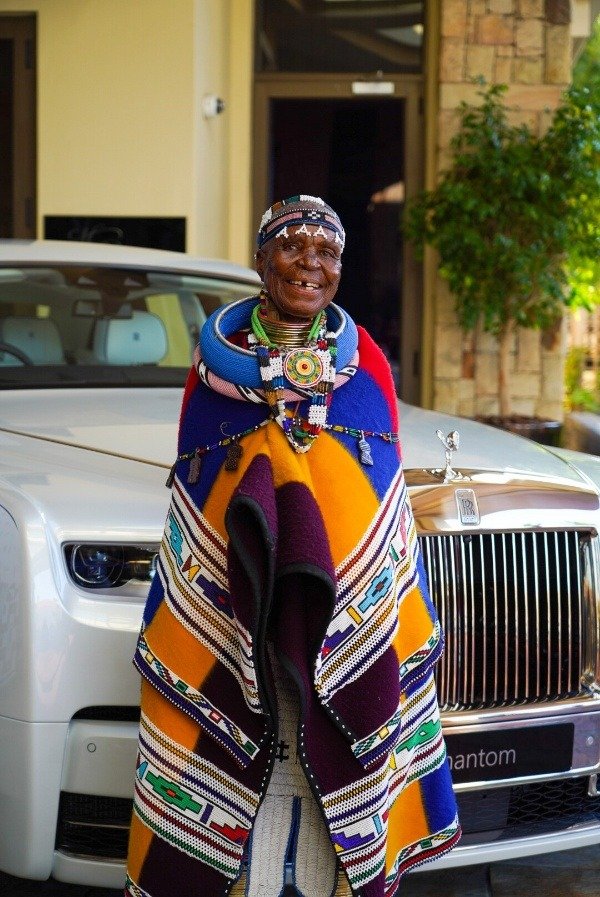 The urgent call came after a special Rolls-Royce customer wanted Dr. Mahlangu's distinctive Ndebele-inspired artwork displayed inside his customised Rolls-Royce Phantom.
By accepting to create the stunning vision for the Phantom occupants, the 84 year-old became the first SA artist to create an artwork for Rolls-Royce.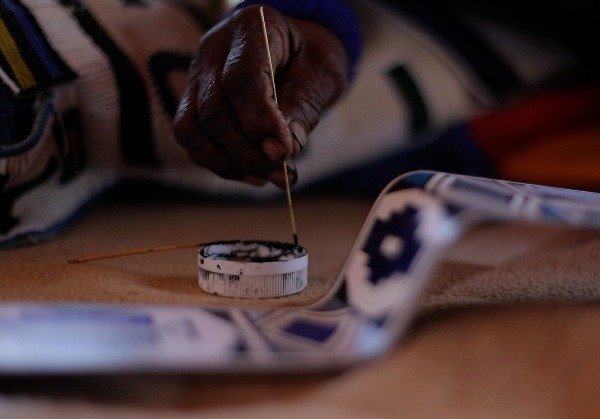 The unique Rolls-Royce Phantom car was named 'The Mahlangu Phantom', to honour one of Africa's most revered living artists.
A portion of the proceeds from the sale of 'The Mahlangu Phantom' was donated to her art school to support exhibitions that will narrate her fascinating life story.