Mercedes-AMG To Continue V8 Engines After 2030 If Demand Increases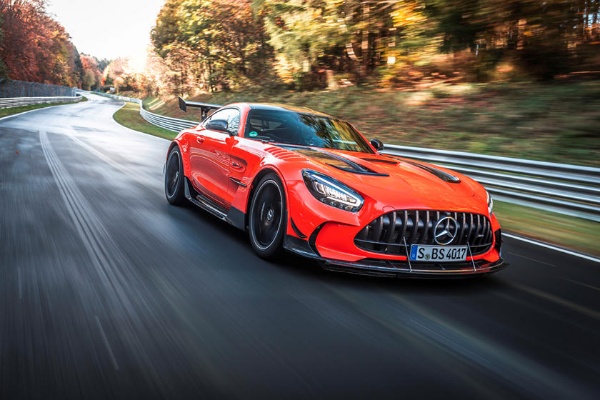 Mercedes-AMG says its V8 engine will stick around for another decade, and it's exploring how much more it can get out of it with electrification. Mercedes-Benz's vice president of vehicle development said in a statement "In the end, it has to fulfil our overall CO2 strategy, and we have a clear path on that one: being CO2-neutral at the end of the 2030s, by 2039. And, from 2030 we want to be pure electric. But, if there's still a customer demand [for gasoline-powered V8s] in some regions, and it's still part of our offering, why should we stop it?"
Bartels was unwilling to commit to an end-of-production date for the famous 4.0-litre twin-turbo V8, which is still used in several ICE products like the S-Class and G-Class and a plethora of AMG products including the AMG GT 4-door. But the final decision hinges on a few things.
Mercedes is fully aware it'll have a difficult time improving ICEs to meet tougher regulations – especially Euro 7 – but it knows some customers will still want to buy cars with six and eight cylinders. Companies like Porsche are looking into synthetic fuels to keep old and new gasoline-powered cars on the road in spite of the looming bans. Mercedes-Benz doesn't share this enthusiasm; at least not yet. It's keeping an eye on the technology but not currently investing in it.
This is good news to some AMG fans as the beloved V8 engine will continue as long as your region allows and are willing to pay the price to get one.