Mercedes Begins Sale Of Its Drive Pilot System On The S-Class And EQS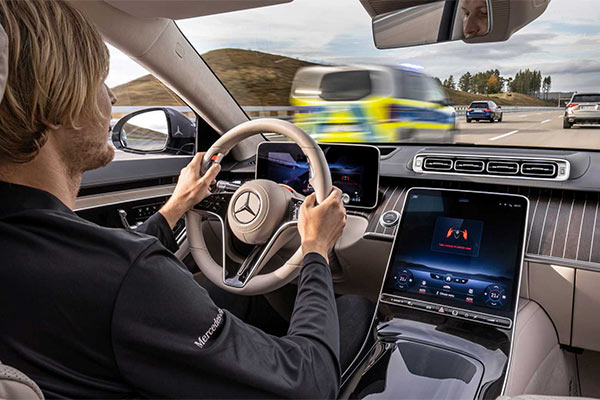 Mercedes-Benz will begin offering its Drive Pilot system as an optional extra for the latest S-Class and EQS from May 17, 2022. This is after the German carmaker became the first automotive company in the world to meet the demanding legal requirements of UN-R157 for a SAE Level 3 autonomous driving system back in December last year.
German customers will be able to select the clever technology from mid-April, for €5,000 (approx. $5,200) for the S-Class and €7,816 (approx. $7,800) for the EQS. These figures include both the required hardware and software and for now, no further subscriptions are needed.
It's important to note that Level 3 doesn't mean a fully autonomous vehicle. The system used by Mercedes allows the driver to hand all driving tasks to the tech in heavy traffic or on suitable motorways in Germany with speeds of up to 60 kilometres per hour. Under these conditions, the driver can fully disengage from driving with the system controlling the speed and distance, as well as guiding the vehicle within its lane. More importantly, the system also reacts to unexpected traffic situations and avoids dangerous manoeuvres. Mercedes owners will be able to relax, play games, or even work while the car drives itself.  In effect, it's a hands-free and 'eyes off' experience.
In order to do this, vehicles are outfitted with LiDAR, camera, radar, and ultrasound sensors as well as a high-precision map that is accurate within a centimetre. All of this information allows the vehicle to know exactly where it is and what obstacles are nearby.
While the system may not be able to operate under all conditions, it's still a remarkable achievement. As the years roll by and Mercedes-Benz continues to invest in this technology, we can only expect Drive Pilot to grow stronger and be able to operate on more roads – and at higher speeds.