Mercedes-Benz Again Recalls S-Class And EQS Luxury Sedans Due To MBUX Issues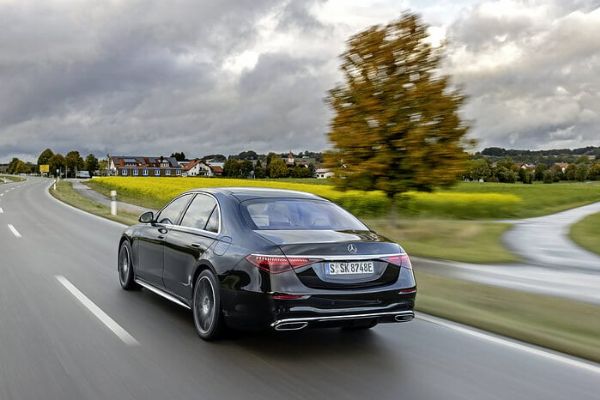 Mercedes-Benz has recalled the latest S-Class and EQS luxury sedans for issues with their multimedia interface (MBUX) system which will remain black even after the vehicle has been switched on.
Mercedes say this is due to another kind of serious supply chain disruption, one in which the development process for one supplier differs from the process of another. And so, the federal rule is violated when shifting in reverse and the screen instead comes up black, affecting rear visibility and raising the risk of an accident, injury, or fatality.
The recall involves a total of 8,530 vehicles. They include a total of 13 Mercedes EQS 53 models built between July 13, 2020, and January 19, 2022, a further 13 EQS 580 models built between the same dates, a single EQS 450 built, 305 Mercedes S500s manufactured between July 13, 2020, and January 19, 2022, 8,019 examples of the 2021 S 580 built between the same dates, and 190 Mercedes-Maybach S580 units.
This is not the first time the MBUX infotainment system has faced scrutiny. It was only December 2021 when they recalled both cars for not deactivating the ability to watch TV while the vehicle was moving. That time, it was in a notice published by the National Highway Traffic Safety Administration (NHTSA) for Mercedes to correct the problem.
To resolve the issue, Mercedes-Benz dealerships will simply update the MBUX infotainment system. Dealers were notified of the impending recall on July 18, 2022, and owners will be notified before September 9, 2022.