Mercedes G-Wagon SUVs Used For Selling Watermelons And Potatoes Attracts Massive Customers
Mercedes G-Wagon SUVs used for selling watermelons and potatoes attracts massive customers.
The popular boxy luxury SUV is now the new Nigerian celebrity status symbol. 
G-Wagon is currently the most acquired vehicle among Nigerian Celebrities since the start of 2021.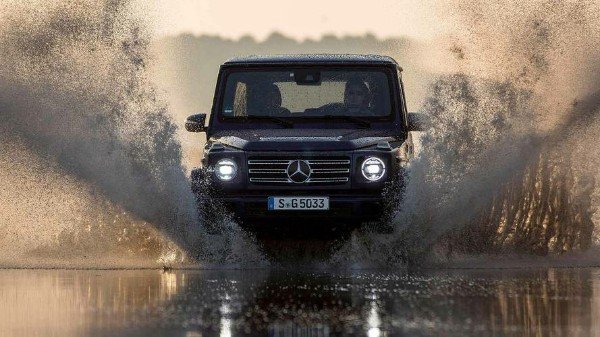 The Mercedes-Benz G-Class, popularly known as the G-Wagon, is one of the most popular luxury car on our highway — infact the popular SUV is now the new Nigerian celebrity status symbol with the boxy ride being the most acquired vehicle since the beginning of 2021.
So it's no surprise when one was seen been used to sell potatoes in Vietnam, a Southeast Asian country known for its beaches and bustling cities. This particular one isn't just the base SUV, but the performance and more luxury version known as the Mercedes-AMG G63.
In addition to bringing in revenue for the proud owner – due to its ability to attract more customers – it's also obvious that the G-Wagon will also put a smile on the faces of everyone who passes-by.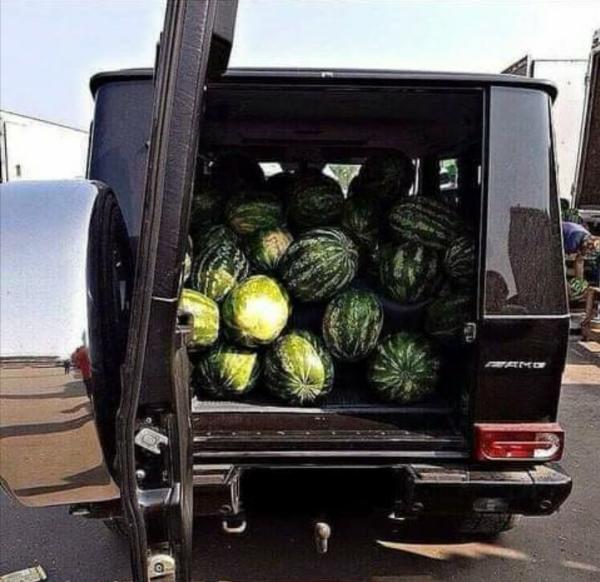 But this isn't the first time a Mercedes-Benz G-Wagon will be seen been deployed to do jobs many considered unfit for the SUV. Recently, a trending picture shows the luggage area of another G63 filled with dozens of watermelons.
No one knows whether the popular SUV was been used to transport watermelons for sale or maybe the owner was using it to transport the goods from the market to maybe his home.