Gov Godwin Obaseki's Official Car Bulletproof LX 570 SUV Stuck In Mud In Edo State (Pictures)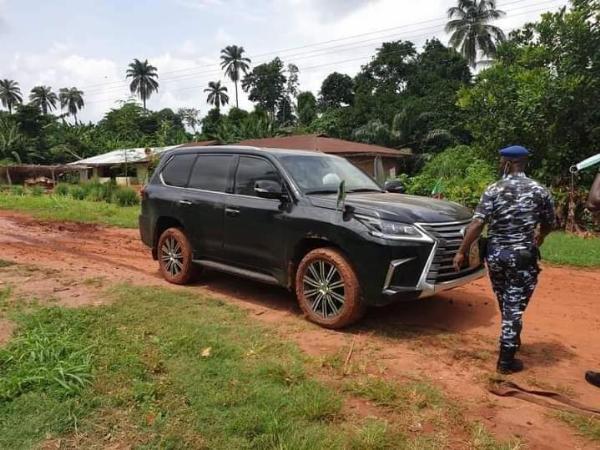 Gov Godwin Obaseki's official car Bulletproof LX 570 SUV stuck in muddy road in Edo State.
Not that Land Cruiser-based Lexus LX 570 SUV is not a good offroading machine.
The armoring on it – causing extra weight – obviously contributed to Obaseki's SUV getting stuck.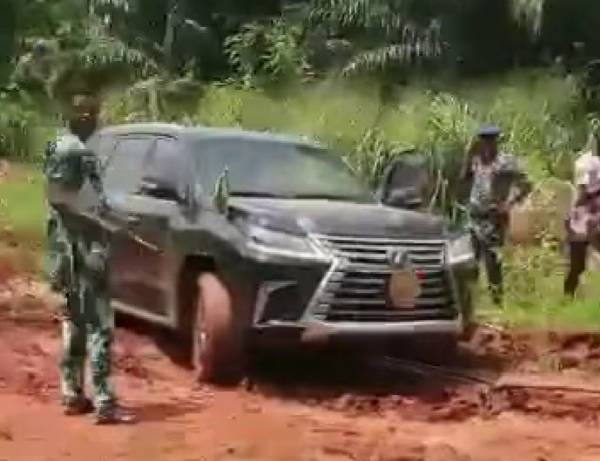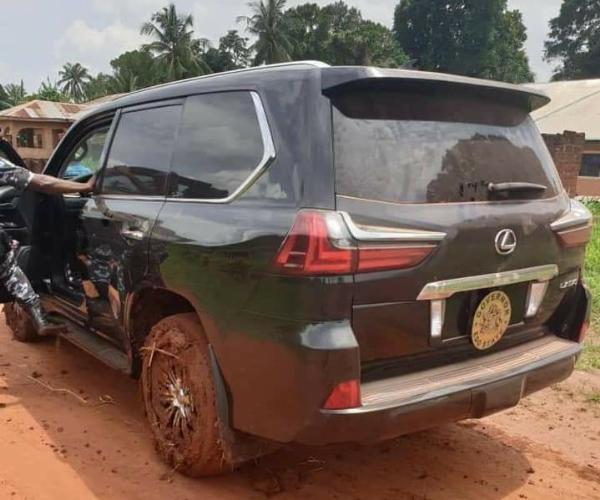 A car belonging to the Governor of Edo state Godwin Obaseki reportedly got stuck on a muddy road while on an official duty early this week.
Pictures shared on social media shows the official car, a bulletproof Lexus LX 570, stuck on the muddy path as the driver made frantic efforts to free it.
Though based on the effective, go-anywhere Toyota Land Cruiser 200 Series, the Lexus LX 570 is never designed to be driven off-road. It is known for its premium features, which makes it a favorite amongst politicians.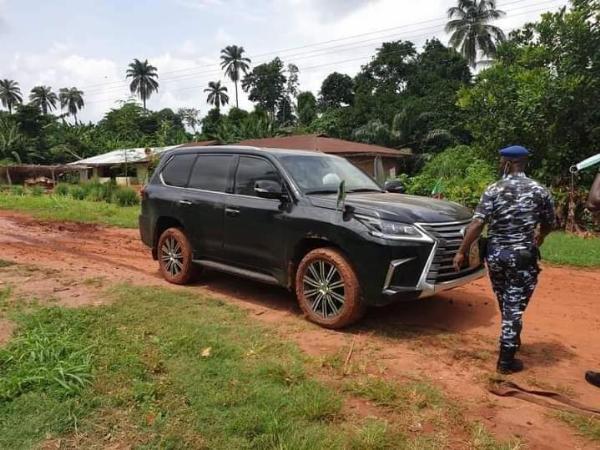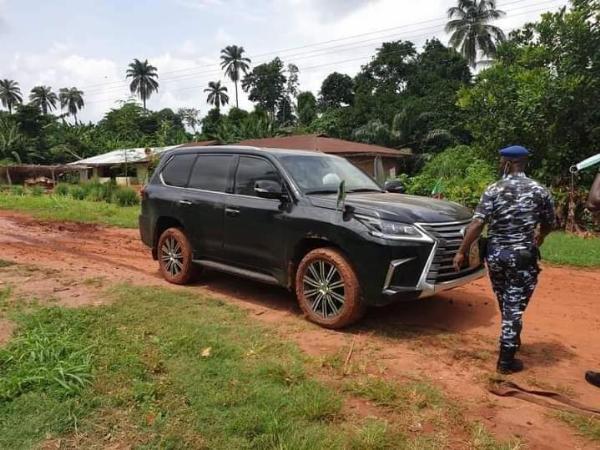 Not that the Lexus LX 570 is not a good offroading machine like the Land Cruiser, but what likely contributed to Obaseki's SUV getting stuck must have been the added weight due to the armoring feature.
The current Lexus LX 570 is a popular vehicle for bulletproof upgrades across the globe. Obaseki's own is also surrounded by armoring compartments to provide maximum protection during attacks from powerful weaponry.
Powering Obaseki's luxury mobile bunker is 5.7-liter V8 engine, rated to produce 383-horsepower and 403 lb.-ft. of torque.
Watch The Video Here