Mitsubishi Eclipse Cross Goes To The Fashion Week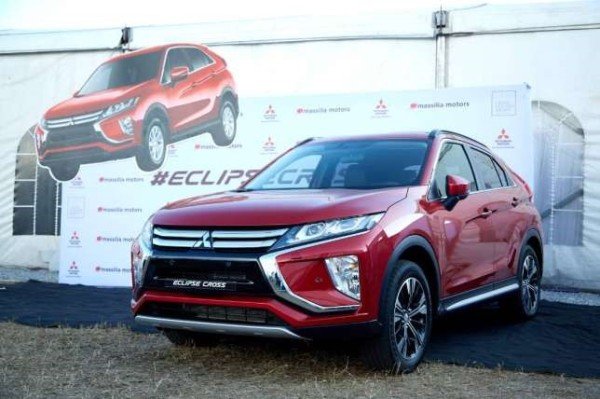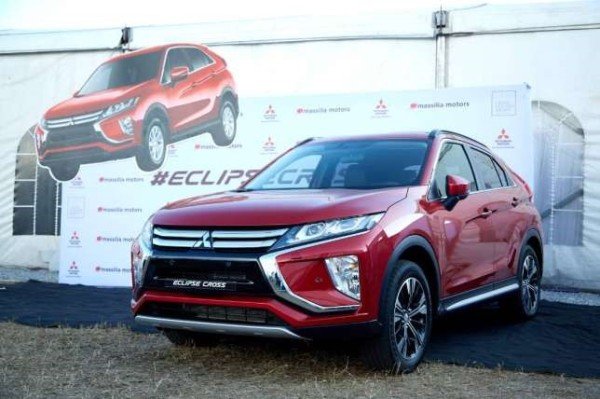 Award winning Mitsubishi Eclipse Cross Sports Utility Vehicle (SUV), recently launched into the Nigerian market by Massilia Motors, is fast making waves with its latest feature at the 2018 Heineken Lagos Fashion Week. Massilia Motors is the sole distributor of Mitsubishi Motors in Nigeria and a joint venture consolidated with the CFAO group.
The Eclipse Cross, which was also on display at Japanese pavilion of the 2018 Lagos International Trade Fair, which held recently, was a beauty to behold at the well-attended fashion show which held in the uptown Victoria Island, Lagos.
The innovation this year was the Virtual Reality booth set up by Mitsubishi Motors where Guests took virtual tours of the new Eclipse Cross thanks to ultramodern VR glasses. In addition, free wifi was also provided by the brand at the venue to guests via a messenger scan code.
Participants at the highly rated fashion show also physically felt and interacted with the trend setting features of the car positioned by the side of the runway tent.
To celebrate the arrival of the SUV, Massilia Motors teamed up with one of fashion's most celebrated designers, Sisiano, to create a collection called the 'Eclipse' inspired by the beauty of the brand new SUV.
The main tent went dark and grew quiet as the screens lit up with the Mitsubishi Motors video on the fusion of fashion and the new compact SUV. The Eclipse Cross flashed into view and the breath-taking car with its cutting edge features were prominently displayed to the rapt audience.
The Eclipse collection was widely applauded by the audience. At the end of the show, in sign of collaboration, the Marketing Manager of Massilia Motors, Funmi Abiola and Sisiano walked down the runway to greet the crowd.
Lagos Fashion Week was four days of celebrating the very best of fashion design across Africa. Designers from Ghana all the way through to Cote d'Ivoire as well as Nigeria, came to showcase the huge creative strides of the industry.
The 2018 Eclipse Cross marks the dawn of Mitsubishi Motors' new design advancements. Every detail is crafted for confidence-inspiring driving. The exterior's sharp, sculpted lines give it a strong stance, while the newly developed, premium Red Diamond paint radiates vibrant colour.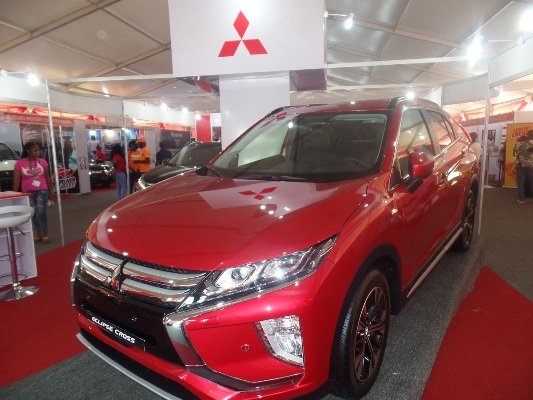 Being an intelligent vehicle, the human connectivity features of the Eclipse Cross such as Bluetooth, AM/FM/CD Touchscreen Audio system + MP3, Hands-free phone kit etc. are well pronounced. With Head Up Display (HUD), information is conveyed above the dashboard for easy viewing.
Coming into the Nigerian market with the GLS CVT Gearbox 4WD (2.0 litre engine), some other features of the Eclipse Cross include Rear Seat Adjustment, USB Port, Display Audio, Colour LCD Multi-Information Display, Auto Headlights, Rain Sensor, Electric Parking Brake With Brake Auto Hold, Keyless Operation System (Kos) Cruise Control, Tailgate Window etc.