Toyota Venza Rams Into A Lady's Shop In Asaba (Photos)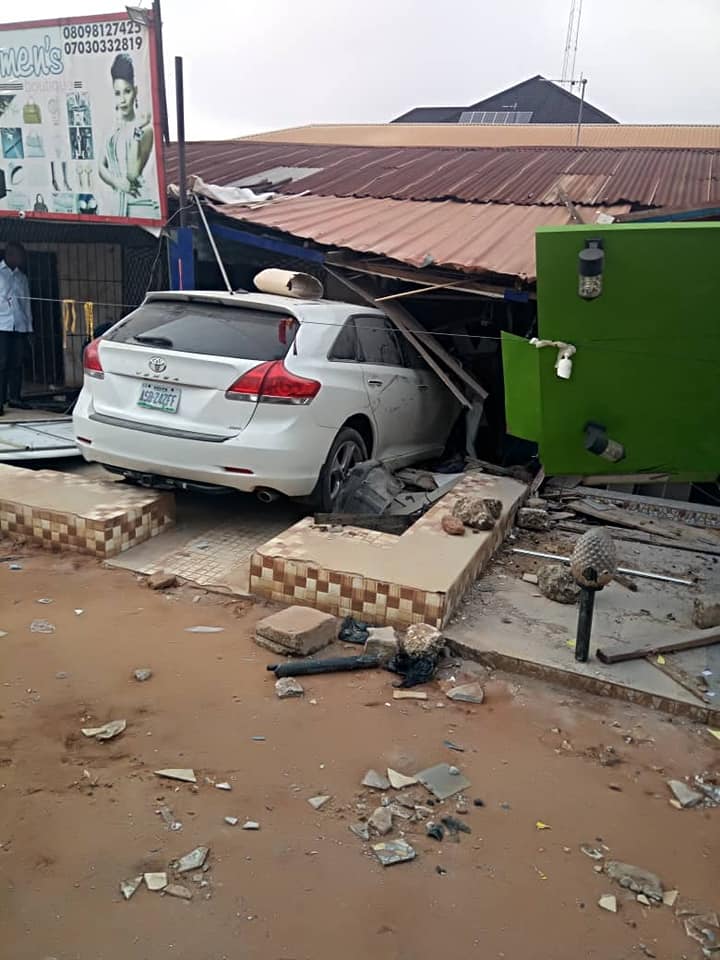 This accident happened somewhere in Asaba, Delta state. A white Toyota Venza lost control and veered into someone's shop.
Luckily for the shop occupant, she escaped and wasn't harmed.
As you can see in the pictures, the impact of the accident was much which got some valuables in the shop destroyed.
Toyota Highlander Rams Into A Mosque (Photos)
Photos below;