Toyota Will Replace Nurse's Tundra Pickup That Got Burnt In California's Wildfires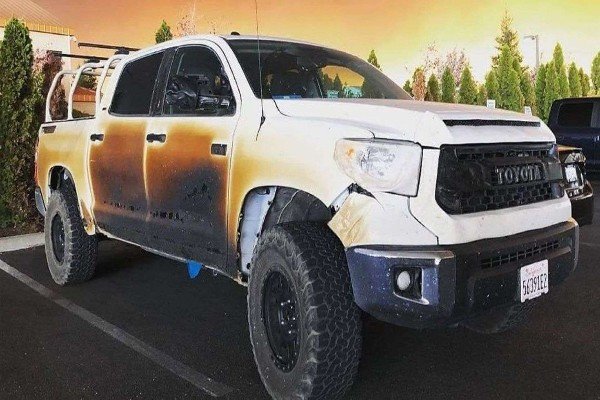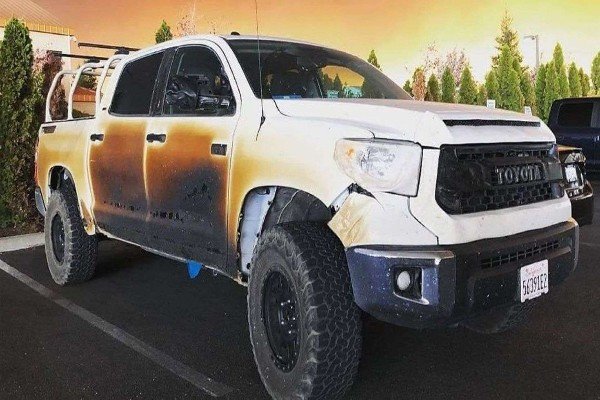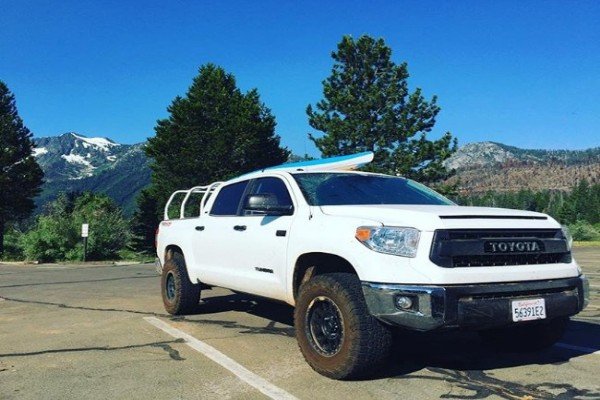 Toyota has promised to replace this Tundra pickup that got burnt while being used to get patients to safety during the California's wildfires.
The owner ,a registered nurse named Allyn Pierce , used the pickup to evacuate his colleagues and patients to safety before being stuck in the raging fire.
He said :
"I was like, I think I'm done"
"I just kept thinking, I'm going to die in melting plastic"
Luckily, a bulldozer came to his rescue and cleared all the cars blocking his pickup out of the way.
Watch:Family Drives Through "Highway To Hell" Flames While Escaping California Wildfire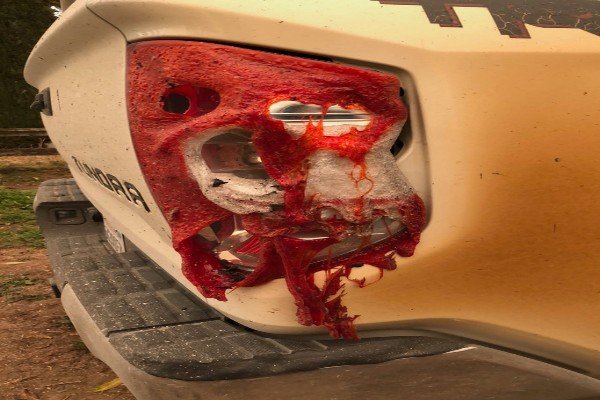 Toyota US responded after Mr Allyn Pierce shared his story on instagram
"Our hearts go out to the victims of the devastating California wild fires. We are extremely grateful to all of the emergency crews who are working tirelessly to extinguish the fires and helping people to safety.
We are especially thankful to one hero in particular, Allyn Pierce, for risking his life and sacrificing his Toyota Tundra to drive people to safety. Toyota is so humbled by Mr. Pierce's selfless act that we're pleased to offer him a brand new Tundra."
The death toll from the Campfire has risen to 48 statewide and over 100 people are still missing.
Also See: Buy and sell cars faster on Carmart NG