See The Terrifying Moment An Aeroplane Is Forced To Abort Landing After Another Plane Suddenly Appeared On The Runway
This is the heartstopping moment a UTAir Boeing 767-300 coming from Moscow to Barcelona was forced to abandon landing after another plane suddenly appeared on the runway.
The quick thinking pilot averted a possible head-on crash that could have killed hundreds of passengers back in 2014 . The UTAir Boeing 767-300 plane landed safely fifteen minutes later.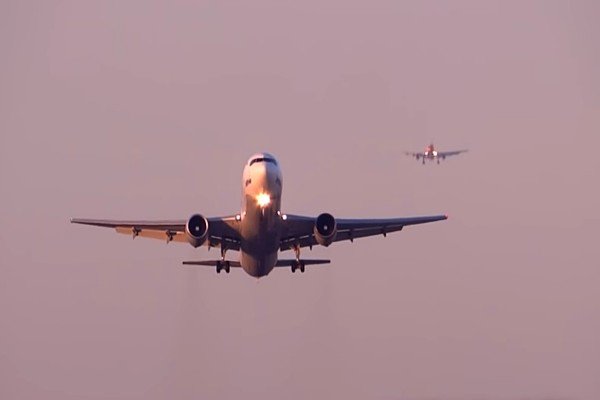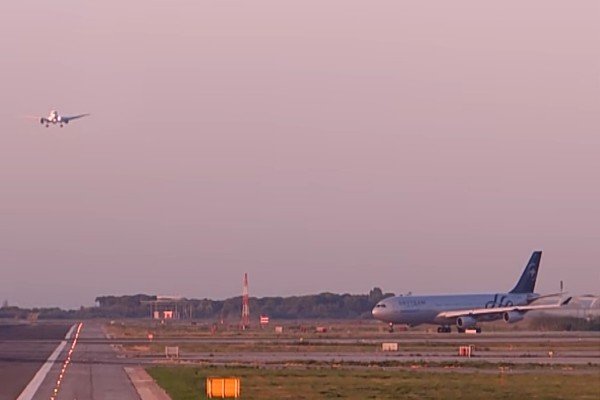 The Aerolineas Argentinas Airbus A340-300 that invaded the runway was taxiing for departure from Barcelona to Buenos Aires in Argentina .
The airport operator and ATC service provider said that the UTAir Boeing 767-300 ,which was less than 20 seconds from touch down, should have continued the landing without any danger that the separation was sufficient.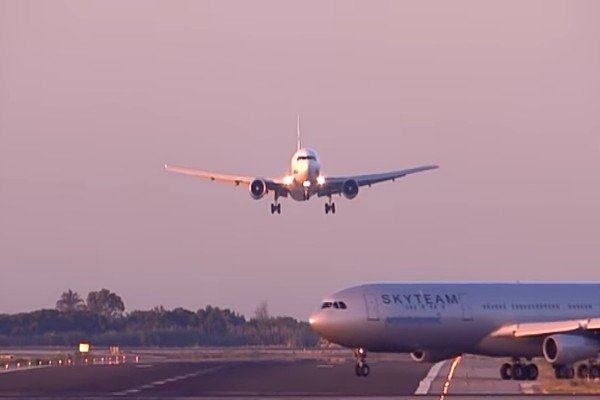 They later apologized for the error that led to the runway incursion stating that a clearance to cross after the landing aircraft had been issued landing clearance had been transmitted.
Nigeria's Commercial Airlines Fly Africa's Oldest Aeroplanes
Spain's Civil Aviation Accident and Incident Investigation Commission, CIAIAC, also released their reports and concluded that the UTAir Boeing 767-300 crew acted properly even though some distance remained between the two Aircrafts.
A Chinese pilot was rewarded with £335,000 (approx. ₦155million Naira) for saving the lives of 439 people when a similar terrifying incident happened in 2016.
The pilot ,which encountered another plane on its path moments before taking off from Shanghai Hongqiao International Airport, chose to accelerate and flew over the other aircraft .
What do you think?