Mitsuoka Buddy Is Actually A Toyota RAV4 Playing Dress Up (Photos)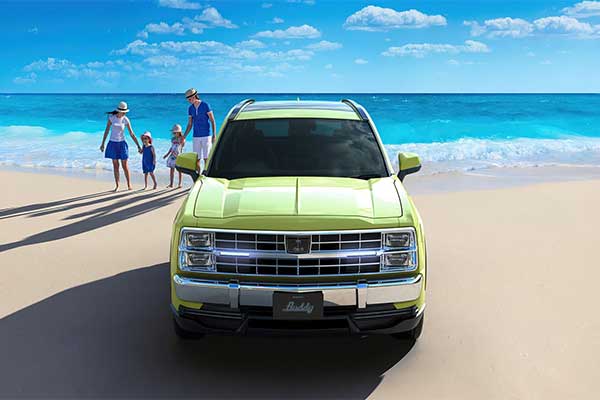 The Japanese Domestic Market or JDM has come up with an oddity of an SUV called the Mistsouka Buddy. Mitsuoka is a small-time coachbuilder from Japan and has based their small SUV on a very popular Toyota which is the RAV4. Well one funny thing about this SUV is that it is playing dress-up to the 90s American SUVs as its style is based on the 90s Chevrolet Tahoe.
While the Japanese company never revealed that its actually a RAV4, the side profile of the SUV gave it away. The front of the Mitsuoka Buddy really mimics the classic Chevy as it features similar headlamps, bumper and that large chrome grill. On the rear, the Buddy features vertical taillights, a redesigned tailgate. In addition, a chrome add-on bumper on top brings out that old school look.
On the interior, there's no picture or information about how it looks. Being that it's actually a RAV4, we expect a similar layout. For now, the company has announced the colour palette, which consists of 11 monotone body colours and six two-tone liveries.
The engines will definitely be Toyota sourced starting from a 168hp 2.0-litre petrol engine and a 175hp 2.5-litre hybrid. The pricing will be revealed on November 12 when the company starts taking orders.