Hair Seller, Mizwanneka Gets Mercedes-Benz GLE As Gift From Her Customer (Photos/Video)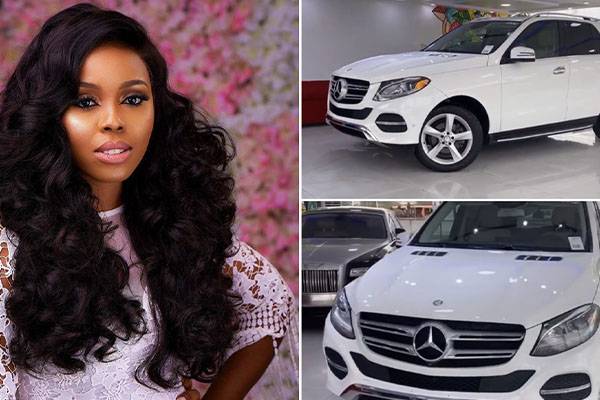 Luxury Hair Businesswoman, Mizwanneka has been gifted a Mercedes Benz GLE 350 as an appreciation gift by one of her clients, TCM Brands.
The Nigerian entrepreneur whose original name is Doris Nwanneka Nkumah shared pictures and videos of the surprise moment and expressed her gratitude and shock at a gift of that magnitude.
She captioned,
You guyssssssssssssssssssssssssssss
@tcm_brand bought me a freaking Mercedes Benz 
I can't 
 I just can't deal with this 
Thanks to everyone that planned this, to think this woman was giving me one one answer yesterday
 @tcm_brand
Why do I deserve this for just being an influencer/ ambassador
Thank you @mayfaiiirrr
Baddestttttttt
Sharing a picture of the exotic car, TCM Brand wrote,
"@mizwanneka no better way to appreciate you. You've been amazing! The things you have done for me, we no fit write all for Instagram. Everywhere go shake. Thanks for always being there. I love you
"
The gift has generated a bit of controversy online with many followers trying to wrap their heads around the essence and authenticity of the gift.
Video of Mizwanneka's new Mercedes Benz Gle 350