BMW 766i Valkyrie 4×4 Is The Most Monstrous BMW You've Ever Seen (Photos)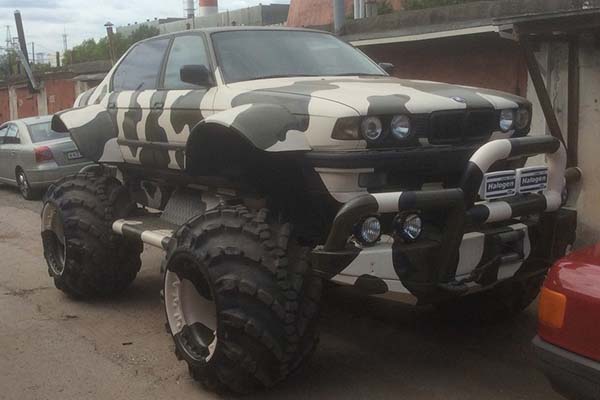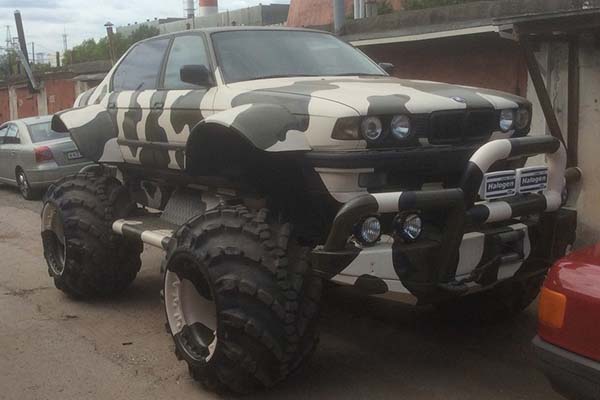 BMW 766i Valkyrie 4×4 is the second-generation 7-Series also referred to as the E32. However, this has been radically transformed beyond imagination. The Valkyrie gets a 5.0-liter 300 HP V8 engine, lifted suspensions, wide wheel wells, double bumpers, and military grade body paint.
Other lovely features of this monster are impressive off-road capabilities and wicked exhaust notes. Speed is not in the 766i Valkyrie's dictionary but it will tackle any forest, mud, water and steep inclines.
If you're thinking where this vehicle was spotted, it comes with love from Russia.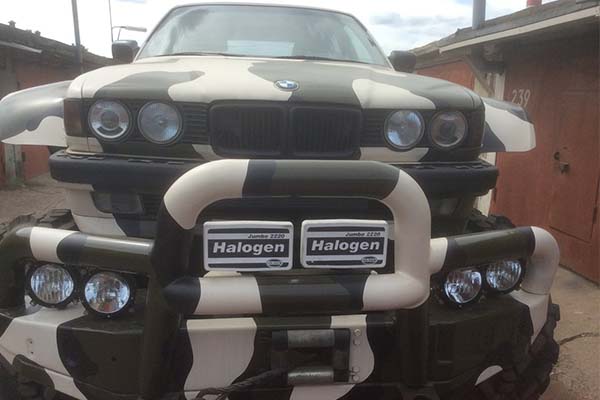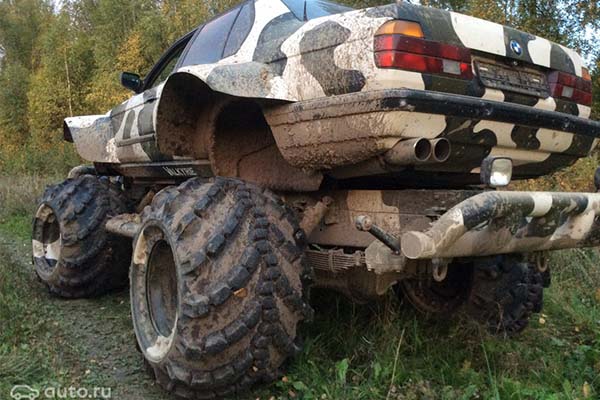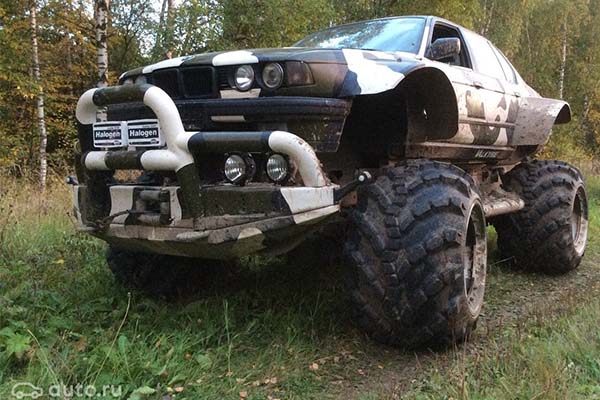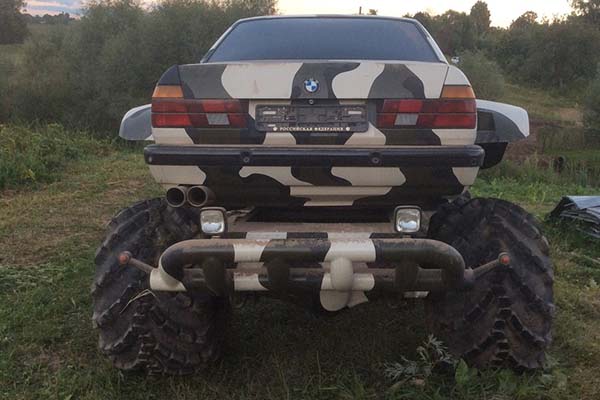 Video