Behold Mother And Daughter As Pilot And Co-Pilot Of Delta Airline (Photo)
Are these two aviatrices not a wonderful sight to behold? They are not just aviatrices; they are mother and daughter working for the same airline and flying the same aircraft. This is something you might not be able to see all the time.
John R. Watret whose handle is @ERAUWatret on Twitter made a tweet of how he had an amazing flight from Los Angeles to Atlanta with the mother and daughter crew. He also pointed out it should be an inspiration for young women.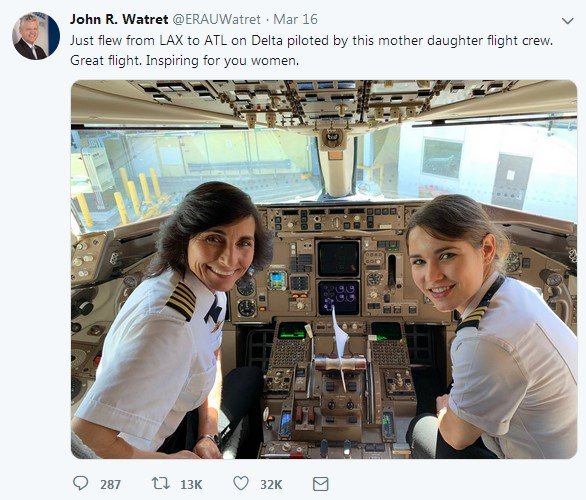 By the way, an Aviatrix is a female pilot while Aviatrices is it's plural form.