Photos Of Akanu Ibiam International Airport Undergoing Renovation
Photos Of Akanu Ibiam International Airport Undergoing Renovation.
The Akanu Ibiam International Airport, also known as Enugu Airport, is the only airport in the South East region. Its runway has been on renovation since August 2019.
Following the closure of the International Airport, flights are diverted to other neighbouring airports. International flights got diverted to the Port Harcourt International Airport in Rivers by Ethiopian Airlines. Local flights were diverted to the Sam Mbakwe Airport, Owerri, the Port Harcourt Airport and the Asaba Airport in Delta.
This is not the first time the International airport got closed for renovation. The airport was closed on February 10, 2010, by the Federal Airports Authority of Nigeria (FAAN) for the first phase of major renovation and expansion works. It got re-opened on 16 December 2010.
Below are some of the photos from the ongoing reconstruction.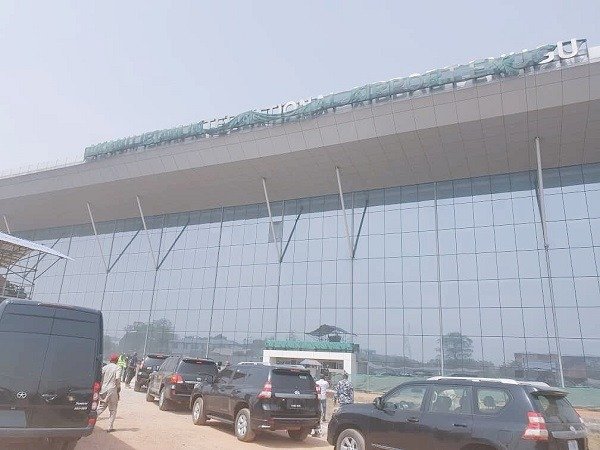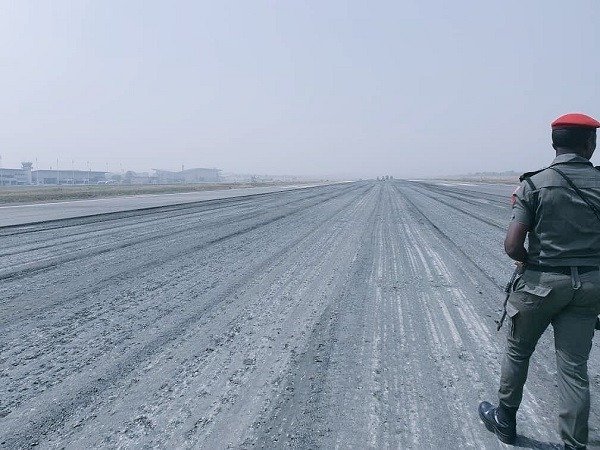 The renovation was meant to be completed in December 2019, but this timeline was exceeded. The airport which would be reconstructed to meet the Abuja International Airport standard, will now be ready by April; just before Easter celebration.
Added to the reconstruction of the runway, a new terminal is also being erected at the airport. According to Senator Hadi Sirika, who is the Aviation Minister, the project is wholly funded by the federal government.
Akanu Ibiam Airport serves Enugu, Abakaliki, Awka, Umuahia, Onitsha, Owerri, Okigwe, Nsukka, Orlu, Afikpo and Arochukwu, Parts of Cross River, Benue and Kogi States of Nigeria.
A total sum of ten billion Naira was approved by President Muhammadu Buhari for the renovation of this International Airport.
We believe Akanu Ibiam International Airport will be up to standard when this renovation being carried out must have been completed.