China Conducts Trial Operation On Its First Electric Passenger Ship, Junlyu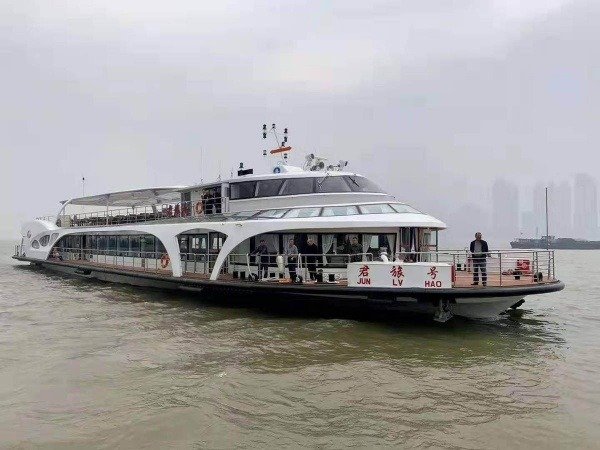 China, the world's biggest electric-vehicle market, has conducted trial operation on its first electric passenger ship, Junlyu.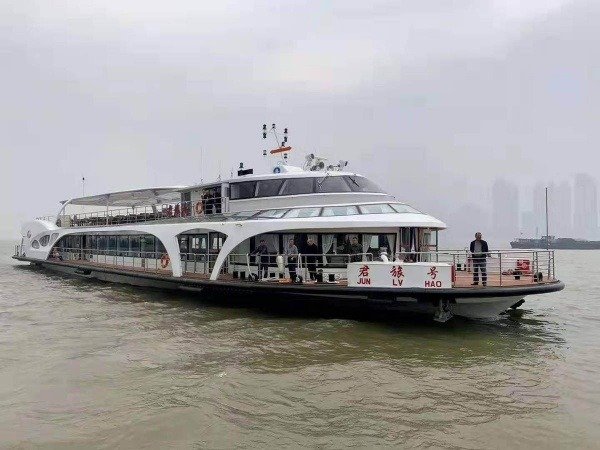 China is already the world's biggest electric-vehicle market. On Friday, it conducted a trial operation on its first all-electric passenger ship named Junlyu.
The trial run took place in a port in Wuhan City, capital of Hubei Province.  The ship sailed smoothly and quietly during the operation. It also produced no polluting emissions.
The 53-metre-long ship, which weighs 1,000 tonnes, was built by the China State Shipbuilding Corp. The ship, formerly powered by diesel engine, took two years to finish the conversion.
Powering the 300-passenger ship are lithium batteries. It can sail at speeds of up to 19 kilometers per hour. At speeds of less than 13 km per hour, it can travel for eight hours on full charge. It needs five hours of charging to replenish its batteries.
Junlyu electric ship will serve river tourism in China beginning in 2020. Chinese authorities plans to transform more diesel-powered tourist ships into electric ones in the future.
Three years ago, China launched the world's first electric cargo ship. The 70-meter long and 14-meter wide all-electric cargo ship weighs 2,000 metric-ton
It is equipped with over 1,000 lithium batteries, with a total capacity of 2,400 kilowatt-hours. The ship can travel up to 80 kilometers (50 miles) on full charge.
The batteries are replenished in two hours, or about the same amount of time required to unload cargo.