Former Nissan Boss "Carlos Ghosn" Jumps ₦3.3b Bail In Japan And Fled To Lebanon Aboard Private Jet
Former chairman of Nissan, Carlos Ghosn, who faces multiple charges of financial misconduct in Japan, has jumped bail and fled to Lebanon to avoid a Japanese trial.
Mr Ghosn is believed to have flown from Osaka to Istanbul in Turkey in a private jet, and then to Beirut in Lebanon, in another private jet.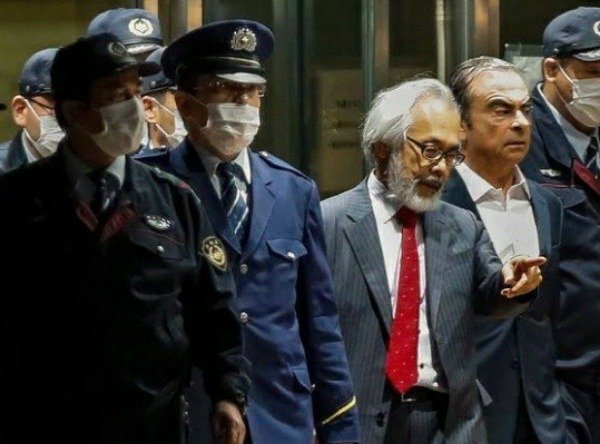 Ghosn was released after posting $9 million bail in 2019. He was closely watched by authorities and had to agree to a number of strict conditions. These includes surrendering his passport and his inability to have access to the internet or email.
Sources said Ghosn is currently with his wife Carole at his home with armed guards outside.
It is unlikely that Ghosn, a Lebanese citizen, will be forced to return to Japan. This is because the nation does not have an extradition treaty with Japan.
Mr Carlos Ghosn has revealed that he bolted Japan to escape "injustice". In Japan, 99% of suspects are convicted of their alleged crimes. Ghosn denies all charges and faces 15-years in prison.
Ghosn, who was arrested in 2018, had been indicted on four counts in Japan. His crimes and that of Director Greg Kelly includes under-reporting their salaries in the Tokyo Stock Exchange securities as well as personal use of company assets.
Despite being one of the best paid bosses in Japan, earning about $10.3m (₦3.7b) per year and $6.4m (₦2.3b) in 2017 when he gave up his role as CEO, he failed to report $44m (₦16b) over a five-year period since 2011.
Besides being chairman of Nissan, the Brazilian-born Lebanese is also the chairman and CEO of Renault, chairman of Mitsubishi Motors. He is also the chairman and CEO of the Renault-Nissan-Mitsubishi Motors strategic alliance.