The ₦5.5b Budget To Buy New Cars For Senate Principal Officers Can Equip The Nigerian Police Force With 36 Helicopters
Did you know that the ₦5.5 billion budget for the purchase of brand new luxury cars for Senate principal officers will equip the Nigerian Police Force NPF with 36 Robinson R-44 Raven II helicopters, at ₦153.6 million ( $425,000) each?
Yes 36! And that means each state can get one each to fight the current spate of insecurity, kidnapping, insurgency, banditry, and other forms of crimes, that is currently crippling the country.
And to even solve the problems of unavailability of cars to go to crimes scenes, the ₦5.5 billion can also equip the NPF with 197 Innoson IVM G80 SUV that starts at ₦27,825,000 or 595 Carrier 4×2 that cost ₦9,400,000.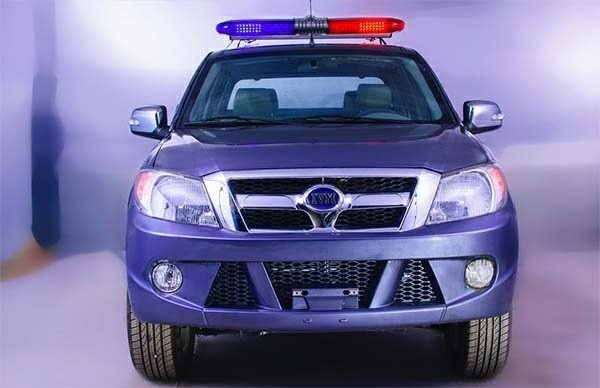 Despite the lawsuit filed by the Socio-Economic Rights and Accountability Project (SERAP), BudgIT, Enough is Enough (EiE) and 6,721 concerned Nigerians, seeking to stop the release of the funds, the Chairman of the Senate Committee on Media and Public Affairs, Senator Adedayo Adeyeye, said their efforts is bound to fail.
He told reporters in Abuja that :
"It (suit) is an exercise in futility, a complete exercise in futility"
"Directors of agencies, even minor officials in agencies use official cars. So why will the National Assembly be different? Why should it be a problem that the National Assembly is entitled to cars, to use official cars?
"Some of the vehicles they bought four years ago were no longer serviceable while others have probably been sold to their users"
The civil society group's spokesman, Kola Oludare, while speaking with CNN, said:
"They can have official cars but why would they spend such an amount buying cars for 109 Senators when more than half of Nigerians are living in abject poverty"
A 2013 study by the Independent Parliamentary Standards Authority (IPSA) revealed that Nigerian lawmakers pocket the highest salaries in the world.
What Do You Think?