Jelani Aliyu Of General Motors Assumes Office As NADDC Director General Today (PHOTOS)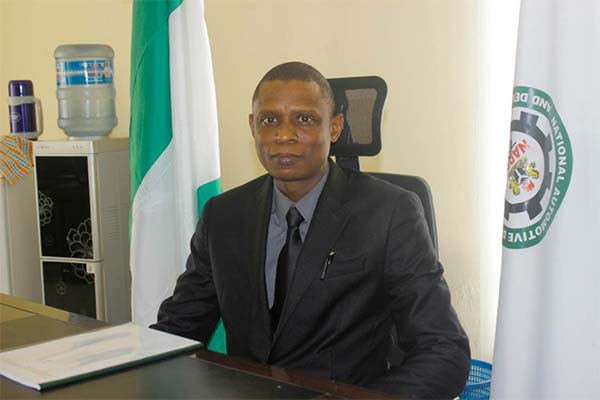 Following his recent appointment by President Muhammadu Buhari, Mr. Jelani Aliyu today Monday May 15, 2017 formally assumed office as the Director General of National Automotive Design and Development Council (NADDC).
The Acting Director General, Mr. Luqman Mamudu handed over the leadership baton to Mr. Aliyu at a brief ceremony witnessed by the entire management team of the Council.
Mr. Jelani Aliyu was warmly received with excitements and high hopes by the entire management and staff of NADDC for a most fulfilling tenure and renewed impetus in the implementation of the Nigerian Automotive Industry Development Plan (NAIDP) as well as other programmes and activities of the Council.