The New Porsche 911: More Powerful, Faster, Digital (Photos)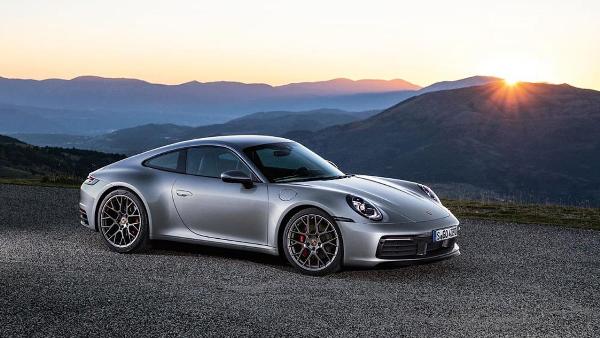 The Porsche 911 is now entering the eighth generation. The new Porsche 911 celebrated its world premiere on the eve of the L.A. Auto Show. It continues to set the standard when it comes to exclusive sportiness. Unmistakably committed to the Porsche design DNA, a much more muscular look, and an interior featuring a 10.9-inch touchscreen monitor, the new 911 is timeless – and modern.
Intelligent control and chassis elements as well as innovative assistance systems combine the masterfully uncompromising dynamism that the classic rear-engine sportscar is famed for, with the demands of the digital world.
The next generation of flat-six turbocharged engines has been further developed and is more powerful than ever before, with 331 kW (450 PS) in the S models. The drive efficiency has been increased by way of an improved injection process and a new layout for the turbochargers and charge air cooling system.
All-New Bentley Continental GT Convertible (Photos)
The power is delivered by a newly developed eight-speed dual-clutch transmission. Additional highlights include the new assistance systems, including Porsche Wet mode to make driving on wet roads even safer, and Night Vision Assist with thermal imaging camera, as well as comprehensive connectivity – which now also uses swarm intelligence.
The 911's features are rounded off by three exclusive digital offerings: the Porsche Road Trip app for extraordinary tours, the Porsche 360+ personal assistant, and the web-based Porsche Impact emissions calculator for neutralising your individual carbon footprint.
See photos below;