Dubai Police Adds Ghiath,The Most Advanced Police Car Ever, To It's Amazing Car Collections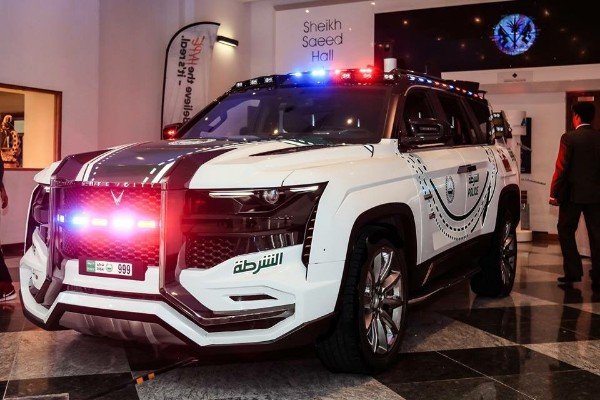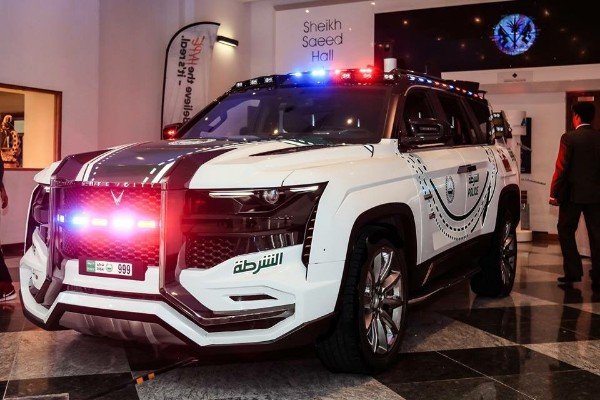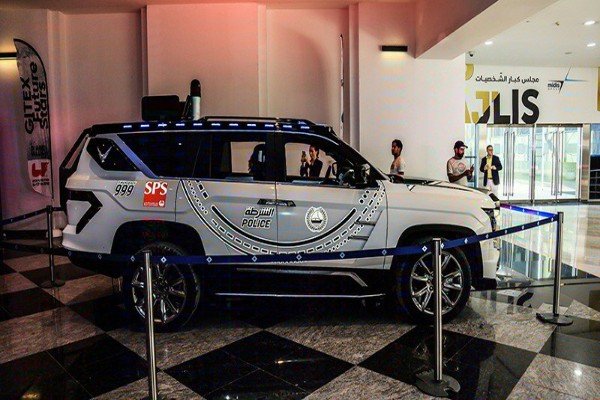 Dubai Police Force already boast of the flying Hoverbike, Rolls-Royce Wraith, Bugatti Veyron, limited edition Aston Martin One-77, Bentley Continental GT and McLaren MP4-12C in their fleets – i mean collection of the fastest and most expensive supercars ever.
Now the oil-rich Police department has added what it called the most advanced police car in the world to its incredible fleet of supercars.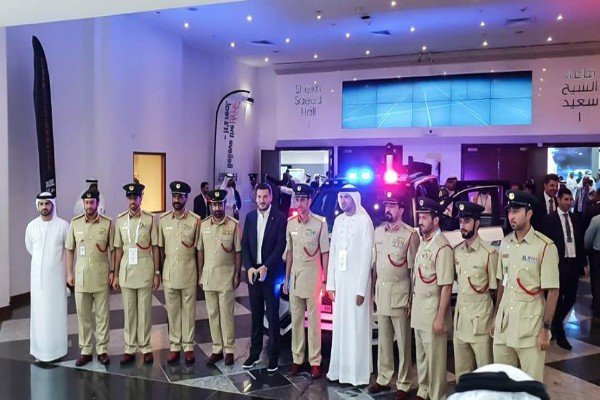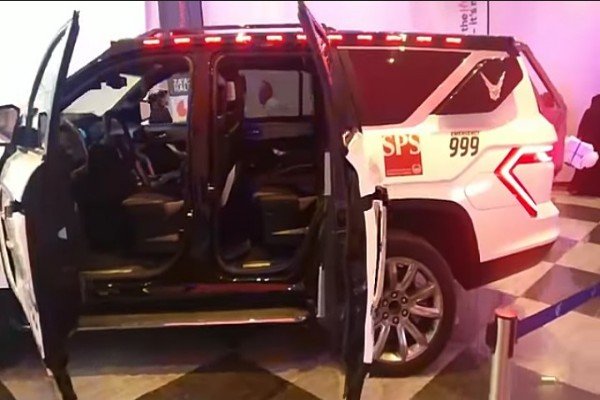 Named the "Ghiath" by the Crown Prince of Dubai and manufactured by the Dubai-based supercar maker, W Motors, the Chevrolet Suburban based "Beast patrol" SUV features the Rolls-Royce type of suicide doors and numerous touchscreens – both at the front and back seats.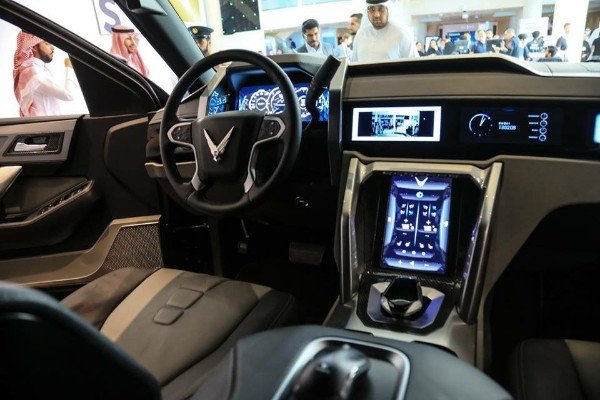 Its latest crime-busting technology
includes retractable tower for 360 camera, landing spots for camera drones, advanced cameras and computers that are directly connected to the control centre.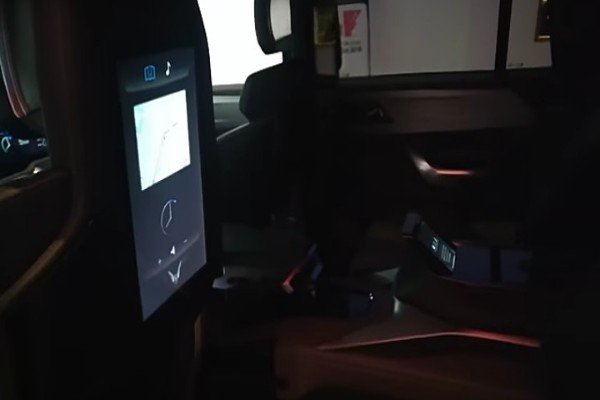 See The Most Expensive Police Car In Various Countries
The cameras works by scanning the faces of passers-by and plate numbers of nearby vehicles in order to track possible offenders that are in the database .All these amazing tech comes from Abu Dhabi-based Safe City Group.
W Motors is also the maker of the limited edition $3.4 million Lykan HyperSport and Fenyr SuperSport Hypercars.
Fleet of driverless patrol cars will also join one of the world's most equipped Police force by 2020.
What do you think? 
Also See: Buy and sell cars faster on Carmart NG