New SsangYong Owners KG Group Changes Brand Name To KG Mobility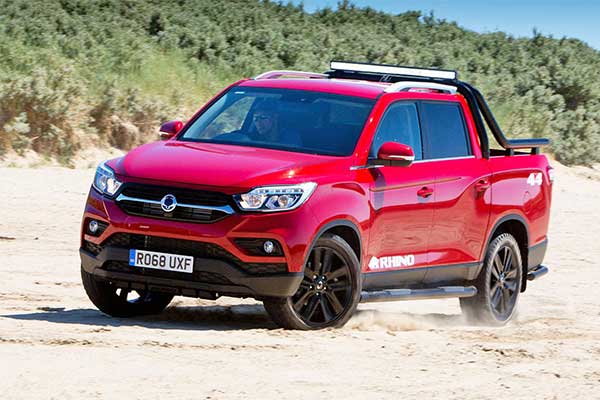 SsangYong, the oldest automaker from South Korea, was acquired by the KG Group last year and its new owner is planning a name change. Later this year, the manufacturer will be renamed to KG Mobility and all its products will receive a new KG logo. The information was confirmed earlier this week by KG Group's chairman, Kwak Jea-sun.
"The name SsangYong Motor has a fandom with good memories, but it also has a painful image," said Kwak. "From now, all SsangYong cars will come out to the world under the name of KG. Even with the name change, SsangYong Motor's history will not change."
The odd thing about SsangYong is that it had everything going for it at one stage. Its halo car, the Musso, was powered by a Mercedes-Benz-sourced engine. The second-generation Korando was also a decent alternative to the Jeep Wrangler, also powered by several Mercedes engines.
This is not the first name change in the long history of the oldest Korean automaker. Dong-hwan Motor was founded in 1954, and in 1963 merged with Dongbang Motor to create the Ha Dong-hwan Motor Corporation. In 1977, the company was renamed to Dong-A Motor and in 1984 it was acquired by Keohwa. In 1986 it was bought by SsangYong Business Group and got its final SsangYong Motor name in 1988, retaining it for the next 35 years. Over this period, SsangYong Motor passed under the control of Daewoo Group, SAIC, and Mahindra who was the last owner before the bankruptcy, following a long search for buyers and a failed takeover by Edison Motors.