Next-Gen Audi RS6 Sedan Goes Electric, Set For 2025 Release Date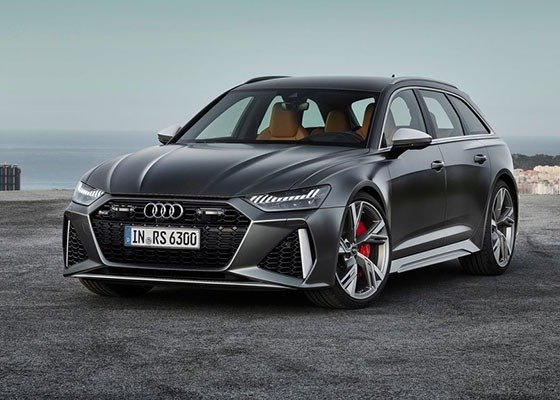 Step aside gas-guzzlers – Audi is tossing its hat into the electric ring, and trust us, it's going to be electrifying! In 2025, the esteemed German automaker aims to reintroduce the iconic RS6 sedan only with an electric powertrain. The chic title RS6 E-Tron has been selected for the project.
The RS6's comeback is noteworthy for many, but let's address the elephant in the room – it's been a solid 13 years since the combustion version of the RS6 sedan waved goodbye and a more flamboyant RS7 took its place. And now, with an imminent re-entry, Audi seems set to make other electric saloons turn green (pun intended) with envy.
Audi's not stopping at just reviving the sedan. It's bringing, of course, the estate variant too, the RS6 Avant E-Tron. Sources whisper that both these models owe their essence to the A6 E-tron models, which are gearing up for a 2024 launch.
The intriguing bit? This electric transformation isn't just about being eco-friendly. There's more power under the hood than ever before – 600 horsepower and an impressive torque north of 1,001 Nm from a dual-motor system developed in collaboration with Porsche.
Amid all this excitement, there's also a whiff of change in the air – literally. Earlier, Audi had plans for a revamped naming system for its models. But, word has it, there's a shuffle in the upper echelons of Audi's management, and maybe, just maybe, they're rethinking this entire naming extravaganza.
Audi aficionados will have something to hold them over before the electric storm hits. The RS6 GT Avant is on the horizon, borrowing inspiration from the RS6 GTO concept of 2020. And if the whispers are to be believed, this beast might be able to go 0-100 km/h in roughly 3.5 seconds, with a top speed flirting with 190mph.