Next-Gen Ford Ranger Teased Again Ahead Of Reveal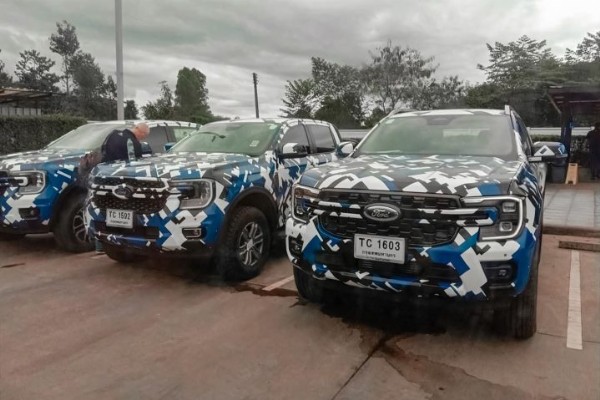 Upcoming next-generation 2023 Ford Ranger pickup truck teased again ahead of the expected launch in the first half of 2022. 
The Raptor, the offroad-focused version of the Ford Ranger is expected to launch within a year of the Ford Ranger's showroom arrival.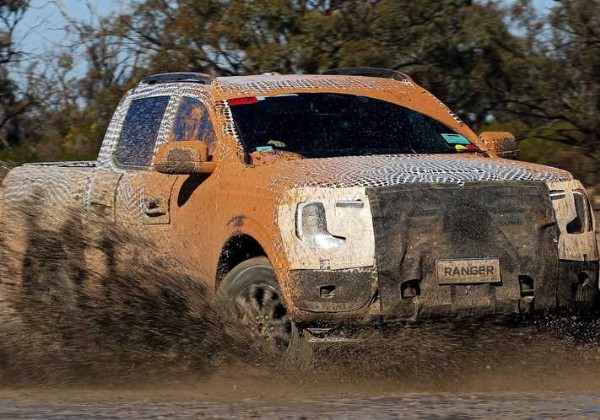 Momentum is building towards the imminent unveiling of the next-generation 2023 Ford Ranger, with official teaser images and promo videos now surfacing thick and fast.
But while mainstream 2022 Ranger models are taking shape, the rock-crushing new V6-powered Ford Ranger Raptor dual-cab 4×4 flagship hasn't been seen in anything other than heavy camouflage.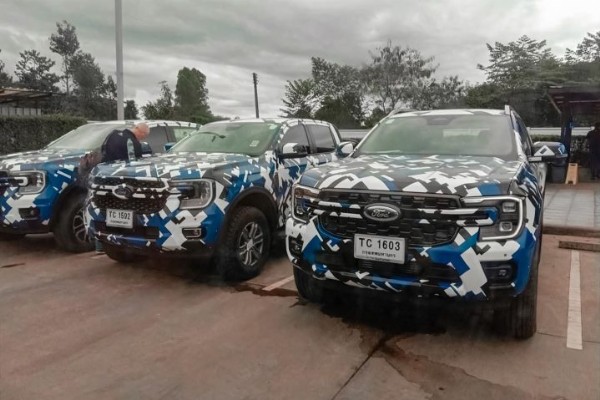 Based on sources and leaked images – including a variety out of the Ranger's manufacturing base in Thailand in recent weeks – the carsales team has put together this rendering that provides the best look yet at the incoming Raptor.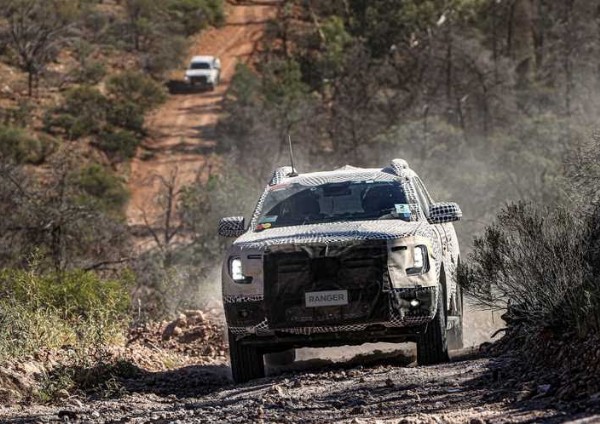 Expected to launch in within a year of the new-generation Ford Ranger's showroom arrival in the first half of 2022, the new Raptor gets an all-LED headlight array, including main beams, high beams, and C-shaped daytime running lights.
Taking inspiration from the bigger Ford F-150 Raptor pick-up and the smaller Maverick ute, the Ranger Raptor's front-end takes on a more chiseled, squarer, and tougher aesthetic, thanks in part to its taller-looking bonnet.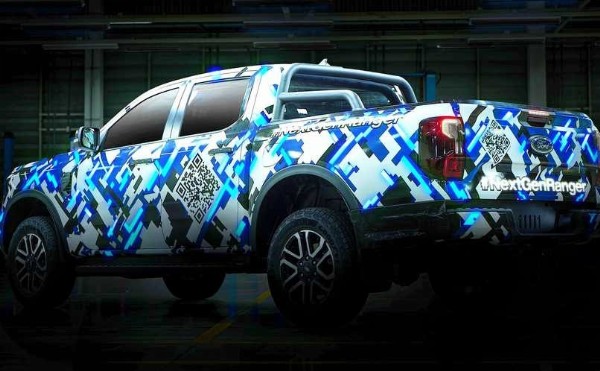 An Americanised grille with bold 'FORD' lettering will differentiate the new Raptor from lesser Rangers, while a steel bash plate with recovery hooks provides extra battle armor.
Under the chunky new hood, which now features extractor vents like on the Ford F-150 Raptor, will be turbocharged V6 muscle – likely petrol in the US with up to 300kW on tap, and diesel in most other markets including Australia.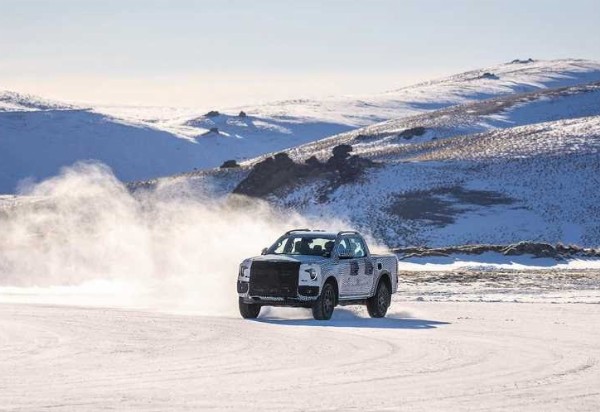 The six-cylinder diesel mill is expected to be a 200kW-plus and circa-600Nm development of Ford's Power Stroke 3.0-litre twin-turbo V6, and the new Raptor will come standard with the same 10-speed automatic available across the new Ranger line-up.
Completing the 2023 Ford Ranger Raptor's off-road upgrades will be a substantial suspension lift including a coil-sprung rear-end and Fox shocks, and wider wheel arches housing 17-inch alloy wheels wrapped in 33-inch BF Goodrich all-Terrain tyres.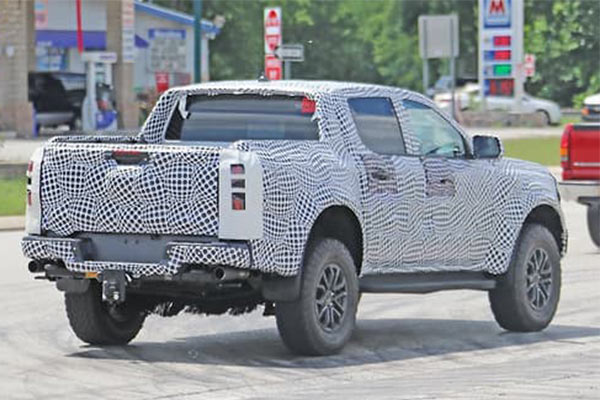 It's not yet clear whether there would be a variety of Ford Ranger Raptor models, such as a replacement for the recently released Raptor X that tops the current range for a cool $79,390 plus ORCs, or potentially a Raptor R.
But like all 2022 Ford Rangers, the next Raptor will bring a dramatic uptick in multimedia technology, including Ford's latest SYNC4 infotainment system accompanied by a larger central touch-screen and fully digital instrument cluster.