Ford To Invest $11.4B In Blue Oval City Which Will Build Next Generation F-Series And Batteries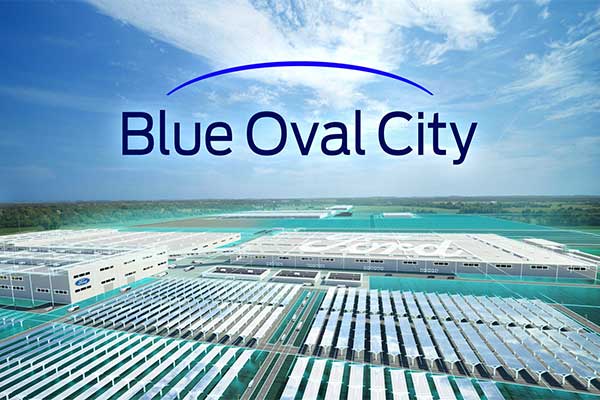 Ford Motor Company on Monday announced two huge developments coming to Tennessee and Kentucky. Ford will build a $5.6 billion campus in Stanton, Tennessee, that it's calling Blue Oval City. Tennessee and Kentucky will also become the homes of three BlueOvalSK battery plants that will manufacture batteries for Ford and Lincoln EVs.
Ford says that Blue Oval City will be among the largest auto manufacturing plants in America. Projected to cover 3,600 acres and 6 square miles, the all-in-one campus includes vehicle and battery assembly as well as a supplier park. Ford says that the vertical integration of these functions will help cut emissions and save costs in the process. This will be part of Ford's new partnership with Redwood Materials, which seeks to create a closed-loop supply chain for battery manufacturing and recycling. From the start of production in 2025, Ford's goal is for the assembly plant to be carbon neutral.
Meanwhile, Ford has also committed to a $5.8 billion site in central Kentucky known as BlueOvalSK Battery Park. It will create 5,000 jobs and feature two battery plants that are intended to supply Ford's North American assembly plants with locally assembled batteries to power the next generation of electric vehicles from the Ford and Lincoln brands. It too is scheduled to open in 2025 and will be able to produce 86 gigawatt-hours of batteries annually.
"This is our moment – our biggest investment ever – to help build a better future for America," says Jim Farley, Ford CEO. "We are moving now to deliver breakthrough electric vehicles for the many rather than the few. It's about creating good jobs that support American families, an ultra-efficient, carbon-neutral manufacturing system, and a growing business that delivers value for communities, dealers and shareholders."