No Helicopter Was Shot Down In Borno – Nigerian Air Force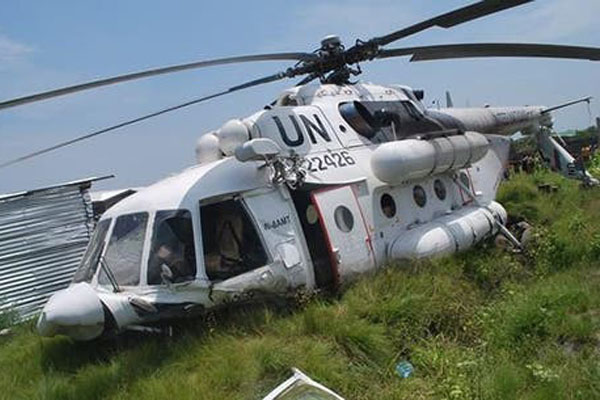 Contrary to an earlier report, no helicopter was shot down in Borno, the Nigerian Air Force said in a statement on Tuesday.
Although a UN helicopter undertook a mission to Banki in Borno State Tuesday, it was not shot down nor did it crash, the statement read.
There had been earlier report that an helicopter incident in Banki. There were suggestion that there was a humanitarian worker onboard the helicopter when it was shot down. Banki is a border community with Cameroon.
The air force, in its statement, admitted that a UN helicopter was in the community but did not crash.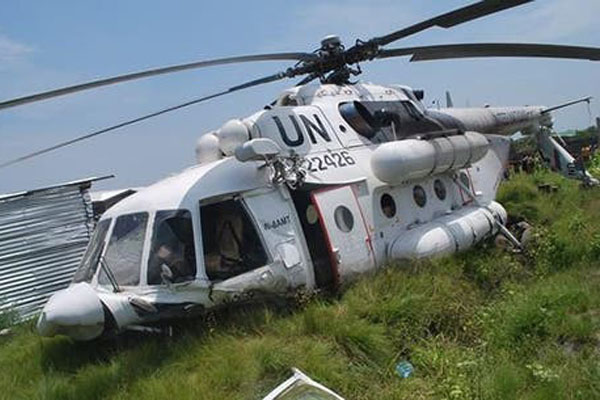 "No helicopter crashed today in Borno state. A UN helicopter indeed undertook a mission to Banki. However, it has since returned to Maiduguri," the air force said in a statement.
The UN Office for the Coordination of Humanitarian Affairs in Nigeria (UNOCHA) also denied that its helicopter was shot down.
"Contrarily to ongoing rumours, no UN helicopter was hit nor crashed today in north-east Nigeria.
Please refrain from sharing any unconfirmed information. Thank you," UNOCHA Nigeria said in a post on Twitter.
None of the two public statements admitted that the helicopter in Banki had an incident. However, a WhatsApp message shared among UN staff in Nigeria confirmed that the helicopter had an 'emergency landing' in Banki.
"UN-HAS (humanitarian air service) helicopter had issues shortly after taken off from Banki to Maiduguri and had to make an emergency landing. Banki military arrived the scene to provide security coverage while the team conducted emergency repair and the helicopter eventually flew back to Maiduguri," the internal statement shared among UN staff stated.
The statement did not disclose details of what led to the emergency landing.
In June, 2020, Boko Haram terrorists attacked Damasak area of Borno State, killing two civilians and shooting a humanitarian helicopter belonging to the United Nations mission, which was badly damaged.
The UN Resident Coordinator in Nigeria, Mr Edward Kallon, confirmed the terrorists' attack. He condemned the shooting of the plan, and called on the Federal Government to bring the perpetrators to justice.