Nollywood Actress Queeneth Agbor Gifted A Toyota Land-Cruiser Prado On Her Birthday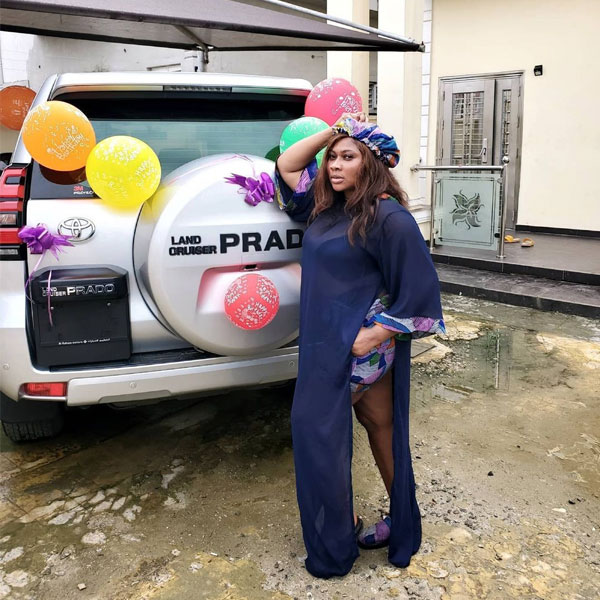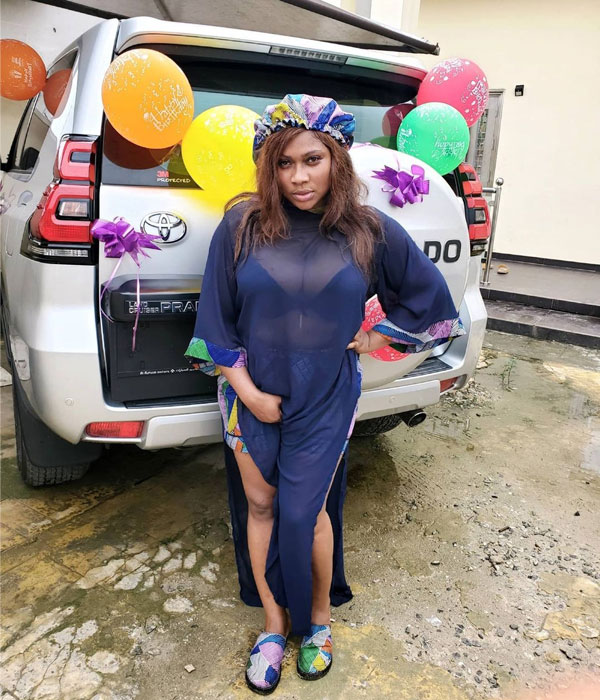 Nollywood scriptwriter and actress, Queeneth Agbor mark her birthday on the 9th of October.
To mark her birthday this year, she got a Toyota Land Cruiser Prado as a birthday gift.
In a video posted on her Instagram account, the talented Calabar-born screen diva was seen bewildered as the SUV was presented to her as she highlighted from a blue Toyota sedan.
Queeneth Agbor is a graduate of microbiology from the University of Calabar. She relocated to Lagos, after feeling that people were "pressurising" her to become an actress.
She has since become known for her roles in Nollywood films such as Painful Kingdom with Olu Jacobs, Hooked with Francis Duru and The Movement.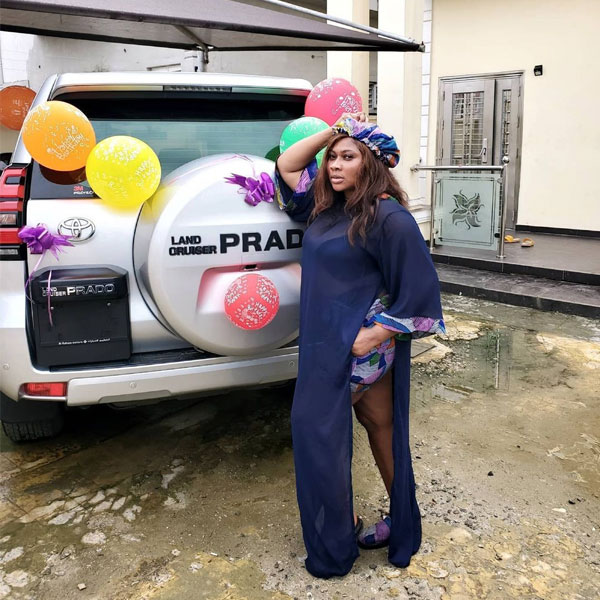 Toyota Land-Cruiser Prado
The Toyota Land Cruiser Prado is a full-size four-wheel drive vehicle in the Land Cruiser range. It is produced by the Japanese automaker Toyota.
The Prado is one of the smaller vehicles in the Land Cruiser range. From 2009, the Prado is based on Toyota's J150 platform. In some countries it is available as the equivalent Lexus GX.
The Prado may also be referred to as Land Cruiser LC70, LC90, LC120 and LC150 depending on the platform. In some markets, it is known simply as the Toyota Prado.
In North America, the Prado is not part of the Land Cruiser range; the rebadged Lexus GX occupies the Prado's position in luxury trim. The GX uses practically identical body panels and V8 engine.
As of 2014, the Prado is available in every Toyota market, except the US, Canada (both only available as the Lexus GX), Mexico, South Korea, India, and some Southeast Asian and South American markets (where the Hilux-based Fortuner/SW4 is offered instead).