Governor Obiano Inspects Road Projects In Anambra Under The Rain (PHOTOS)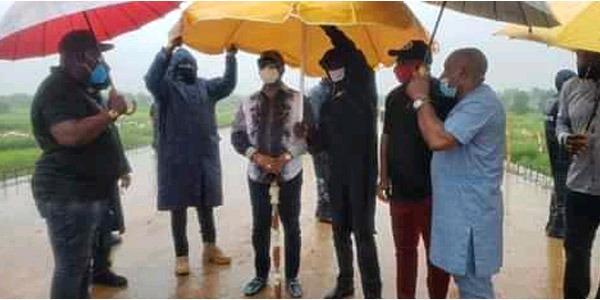 Governor Willy Obiano of Anambra State defied heavy rainfall to inspect ongoing road projects on Tuesday.
The project inspected includes the 11.5km Mmiata-Nzam road with adjoining 120-metre long bridge as well as other ongoing road projects in the state.
The Mmiata-Nzam road also has six spans of 20 meters each; they were designed in 2008 but had to be redesigned after the 2012 flooding due to the high water levels observed.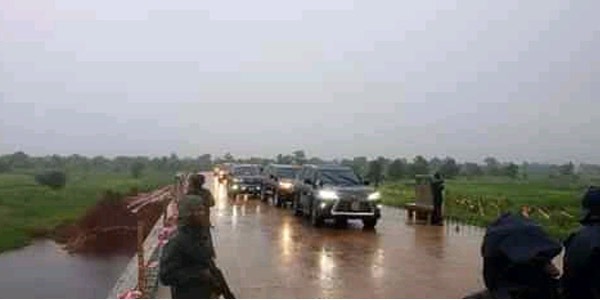 Governor Obiano who reiterated his commitment to completing the projects. He also expressed satisfaction over the work done so far.
He said that the road and bridge are of great economic importance to the people of Anambra West LGA. He also stated that it will aid in the evacuation of farm produce to markets and ease movement in the area.
The Commissioner for Works, Engr Marcel Ifejiofor received the Governor at the sites. According to him, the project will be completed soon as most of the earthwork had been done.
"The bridge is nearing completion. It is already in use and the contractor is on the ground to ensure work continues till full completion".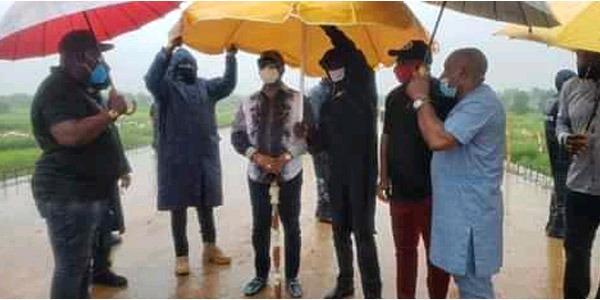 Mmiata Anam is one of the towns in Anam, Anambra West Local Government Area of Anambra State, southeastern Nigeria. Mmiata is the largest town in Anambra West and has an estimated population of 98,000.
Nzam as a town has boundaries in the North with Inoma Akator; in the East with Mmiata-Anam; in the West with the River Niger; and in the South with Umuenwelum Anam.
Nzam, made-up of eight villages is a riverine community, while most of the inhabitants are farmers and fishermen.