Okada Rider Crushed To Death By A Truck On Lagos/Ibadan Expressway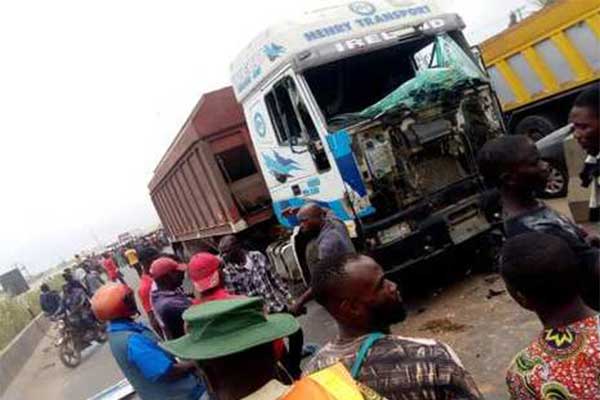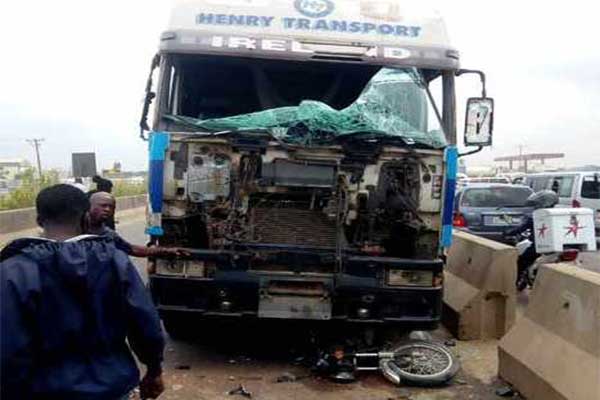 An accident occurred in the late hours of yesterday morning involving an okada rider along the  Ogun State axis of Lagos/Ibadan Expressway. The tragedy was recorded when a hit and run car reportedly hit the motorcycle from the rear. The bike somersaulted and ended up being crushed by the truck also travelling in the same direction. At the scene of the incident, all hell broke loose.
Chaos started when miscreants (Agbero) arrived and took laws to their hands. They were attacking and vandalizing vehicles at sight, in vengeance. It was later known that the Okada rider was a resident of the area but soon afterwards, the Police arrived to doused the tension. The Police arrested the truck driver and impounded his truck with a team of FRSC personnel controlling the traffic.
The injured have been rushed to the hospital while the dead deposited at the morgue. The vehicles involved in the accident have been taken to Mowe Divisional Police Command for further investigations.