(Photos) Okada Rider Making A Phone Call While Carrying 4 School Children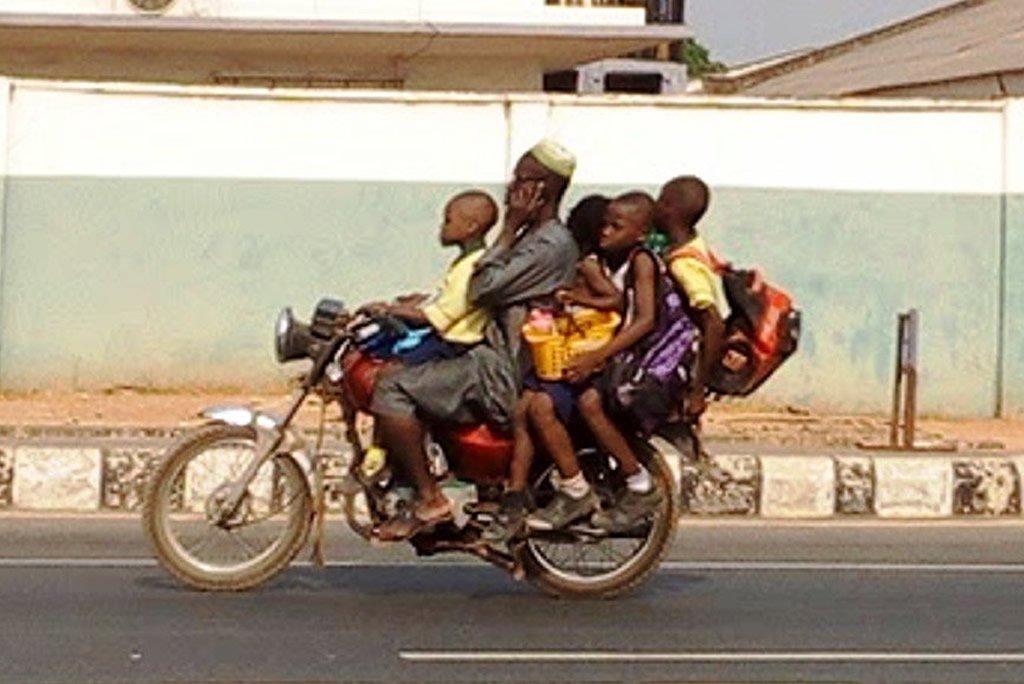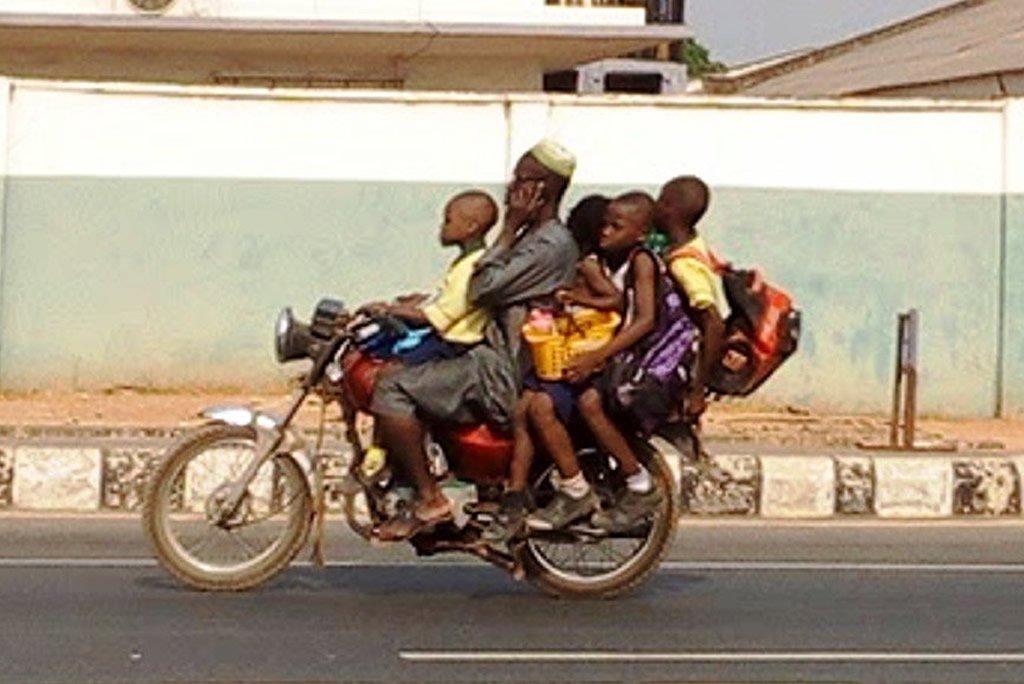 First offense.. No helmet.
Second offense.. Carrying 4 children on one okada.
Third offense.. Making a phone call while operating a vehicle.
The kids are also fully loaded with their school bags and lunch basket.
The photo was taken on Eleyele Road in Ibadan.
This is child endangerment and the okada rider should be sanctioned.
See more..