One Of 20 Rare McLaren Senna LM Crashes In Monaco (Photos)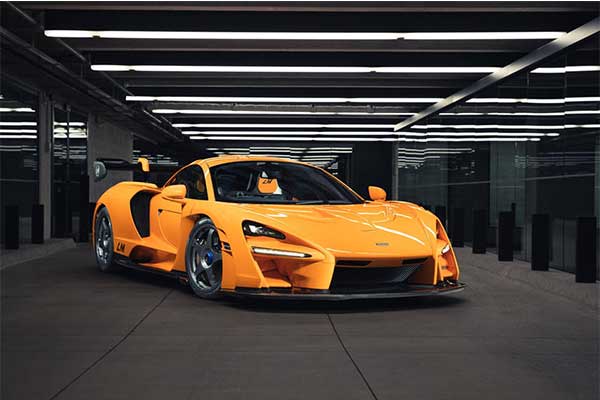 Just imagine one of the rarest Mclaren, the Senna LM crashed in Monaco and from the pictures it is written off. One major issue is that only 20 units were made and they're super expensive. A regular Senna cost more than ₦400m (before shipping and taxes) so imagine how much the LM will cost? Well, there's no idea of how much the LM cost as its undisclosed.
The owner of the crashed Mclaren Senna LM is former Formula 1 driver Adrian Sutil. Two other vehicles were also involved with the Senna LM and the cause of the accident remains unknown. Nobody knows the state of the drivers involved or whether Adrian Sutil was behind the wheel. What is only know is that the two other vehicles were involved and the entire from of the LM was badly damaged.
Although The Senna is super rare, it actually doesn't exist officially and the guys who took photos were privilege as a tow vehicle quickly took it away. The LM was launched by accident in June 2020. It is a tribute to the McLaren F1 GTR's victory at the 1995 Le Mans. It is based on the Senna GTR track car but is street-legal, and delivers around 800 hp.