One-Off Land Rover Defender Pays Tribute To The RAF Chinook Helicopter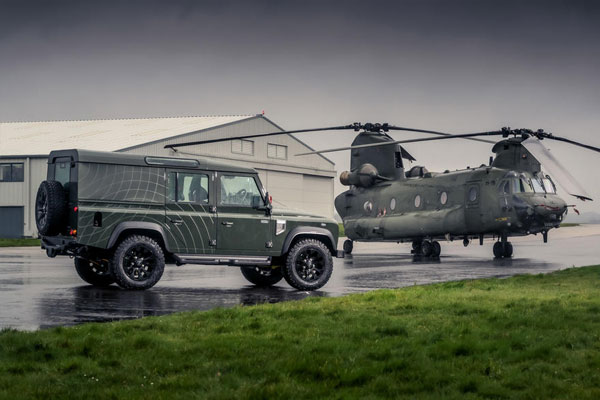 To commemorate the 40th anniversary of the RAF's Chinook twin-rotor helicopter, British engineering firm Tecniq has produced a unique Land Rover Defender.
The one-of-a-kind Defender, dubbed the Q40 Defender, has been heavily customized with handmade pieces such as hand-finished exterior, a cockpit-styled interior, and a Ford-sourced turbocharged V8 petrol engine.
The remapped 2.3-litre Ecoboost engine produces 303bhp and drives both axles through a six-speed automated transmission. Improved brakes have also been fitted, with 345mm front discs and 330mm rear discs.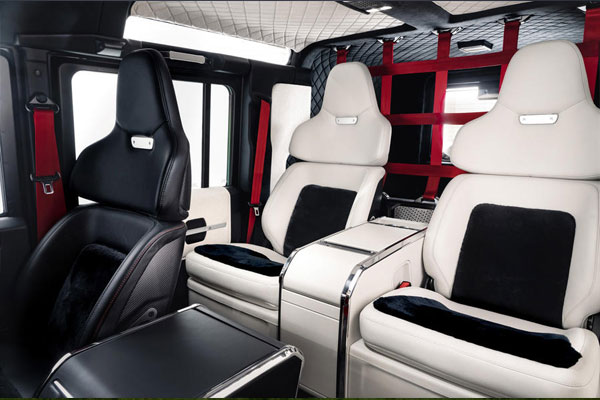 Inside, hand-stitched Bridge of Weir leather has been used to complete the carbonfibre racing seats. A new steering wheel has been added, as well as a revamped instrument panel that is "ergonomically optimized" for the driver.
In a homage to the Chinook's cockpit, the front is clad in dark materials, while the two-seat rear compartment features a "luxurious seating space," complete with a champagne-storing centre console.
Webbing removed from the aircraft's loadbay has been used to section off the luggage bay.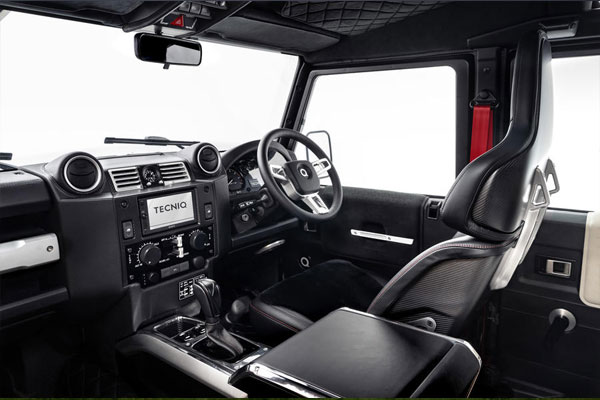 The Q40 was also redeveloped by Tecniq's Classic Racing team, who added a new suspension system with programmable dampers, better anti-roll bars and bushings, and lowered coil springs.
These modifications are said to have improved the performance, dynamics, and efficiency over the original 4×4.
Tecniq co-founder and CEO Nigel Lempriere said: "The Q40 Defender project was born to celebrate all that's great about the Chinook, showcasing Tecniq's latest automotive technologies and engineering capabilities and supporting the great work carried out by the Royal Air Forces Association.
"The aircraft really is iconic, and the Q40 Defender is our way of celebrating the 40-year service milestone to our country, having played so many key roles with the military in efforts across the world."